Transform your projects with cutting-edge 3d renders adelaide
MEGACHEAP3D are leadersin  3D renders Adelaide, providing a comprehensive range of services, including architectural visualisations, interior design renders, product renders, virtual reality, 2D & 3D Floor plans, streetscapes and 3D animation. With a highly skilled team of 3D artists, MEGACHEAP3D is committed to delivering exceptional results at competitive prices.
MEGACHEAP3D have over 40 years of combined experience in the property industry and our studios offer high-quality photorealistic 3D renders, animations and marketing floor plans for the property industry, including builders, developers and Real Estate Agents. Our team is comprised of qualified architects, interior designers and 3D rendering artists ready to take your property to the market.
Our mission has always been to produce high-quality, photo-realistic 3D renderings for the Adelaide market at a fraction of the cost of our competitors with an exceptional level of customer service. We bring a wealth of knowledge and experience to the field of digital architecture.
Whether you are needing 3D renders for residential or commercial purposes for your Adelaide project, contact the team at MEGACHEAP3D today, and see how we can assist you to take your project to the next level.
Importance of 3d rendering in today's property industry
In today's fast-paced and highly competitive design industry, 3D rendering has become an essential tool for architects, property developers, interior designers, and businesses. By creating photorealistic visuals, 3D rendering allows clients and stakeholders to envision the completed project before construction begins, ensuring that design concepts align with their expectations.
Enhanced Communication:
3D rendering bridges the gap between technical plans and the final vision, providing clients with a clear understanding of the project's scope and potential. This improved communication reduces misunderstandings and helps streamline decision-making processes.
Streamlined Design Process:
With 3D rendering, designers can easily identify potential issues, make adjustments, and test various design solutions before committing to a final plan. This approach saves time, money, and resources by eliminating costly changes during the construction phase.
Impactful Marketing:
Photorealistic 3D renders are a powerful marketing tool, enabling businesses to showcase their products or properties in the best possible light. By presenting captivating visuals, companies can attract potential buyers, investors, and customers.
Technological Advancements:
The integration of virtual reality (VR) and augmented reality (AR) experiences within the design process offers clients immersive and interactive walkthroughs, enhancing their understanding of the project and increasing their engagement.
By partnering with MEGACHEAP3D, Adelaide's premier 3D rendering studio, clients can leverage the power of 3D rendering to enhance their projects and achieve outstanding results.
the megacheap3d difference - 3d renders adelaide
At MEGACHEAP3D, we believe that high-quality 3D rendering services should be accessible to everyone. That's why we offer affordable 3D rendering options without sacrificing quality. By leveraging efficient workflows and a vast library of resources, we can provide cost-effective solutions that meet the highest industry standards. Browse our 3D rendering options to find the perfect fit for your project and budget.
Exceptional communication and customer service
Understanding the importance of clear communication, MEGACHEAP3D prides itself on exceptional customer service. From the initial quotation request to the final delivery of your 3D renders, our team maintains open lines of communication to ensure that your project's vision is fully realized. With our comprehensive FAQs and personalized support, you can be confident that you're in good hands every step of the way.
Experience the MEGACHEAP3D difference for yourself by exploring our extensive range of services, including 3D product rendering, 3D rendering for real estate marketing, and 3D commercial property renders. With our commitment to quality, competitive pricing, and outstanding customer service, MEGACHEAP3D is the go-to choice for all your 3D rendering needs.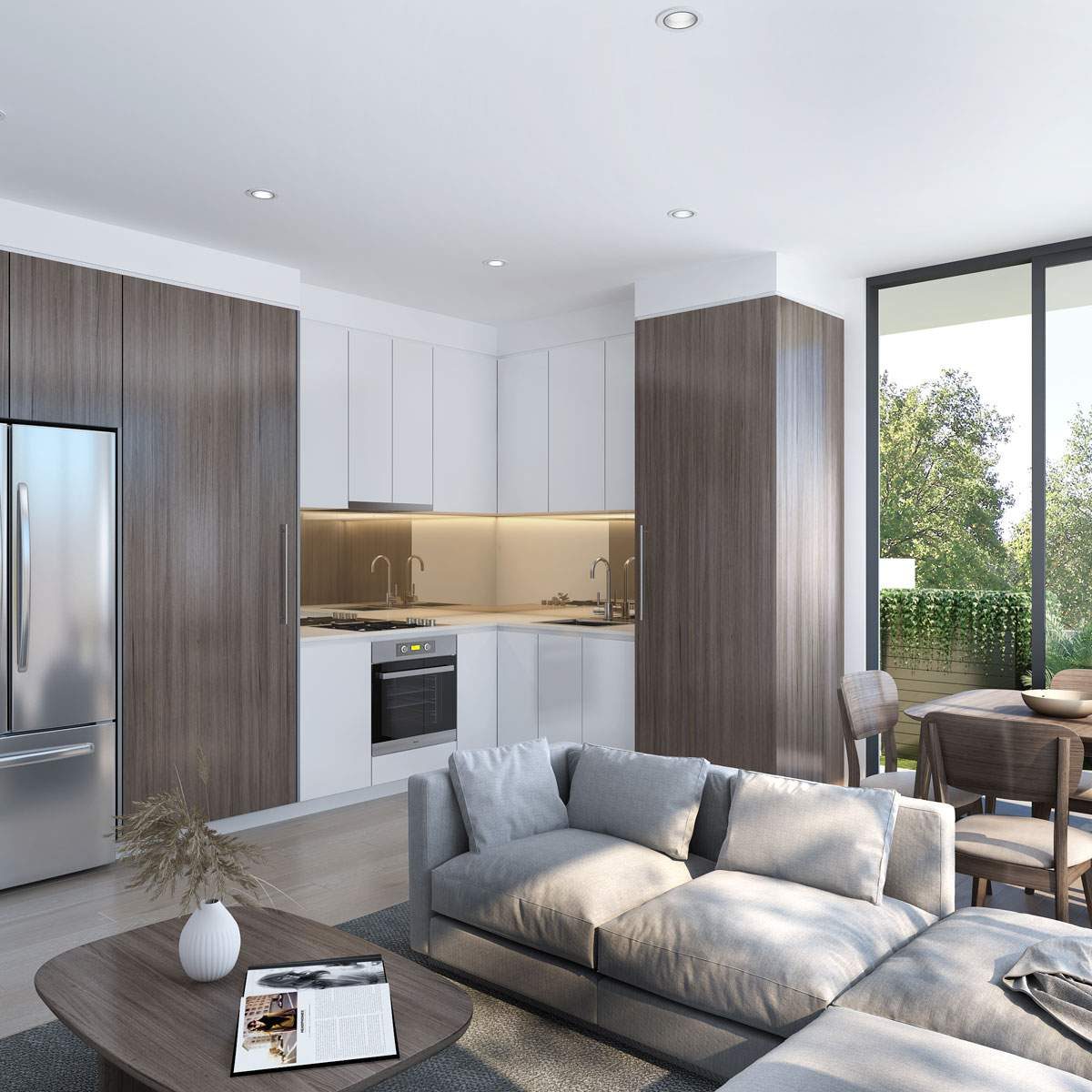 WHY USE MEGACHEAP'S 3D RENDERING SERVICES
There are many reasons you would benefit from using one of our 3D renders.
Our top reasons include:
Attracting more buyers & off the plan presales
Affordable photorealistic renders to help visualise the project
Expedite meetings with government officials
Real Estate agents showing new builds for off-plan sales
Leads for potential projects
Exterior & Interior 3D visualisations
MEGACHEAP3D offers a wide array of architectural visualisation services, including both exterior and interior renders. Our skilled team can transform your ideas and designs into stunning 3D visuals, ensuring that your project stands out from the competition. Whether you're looking for residential, commercial, or industrial visualisations, we have the expertise and tools to bring your vision to life. Explore our 3D home facades and 3D rendering for commercial exteriors to see the range of projects we've completed.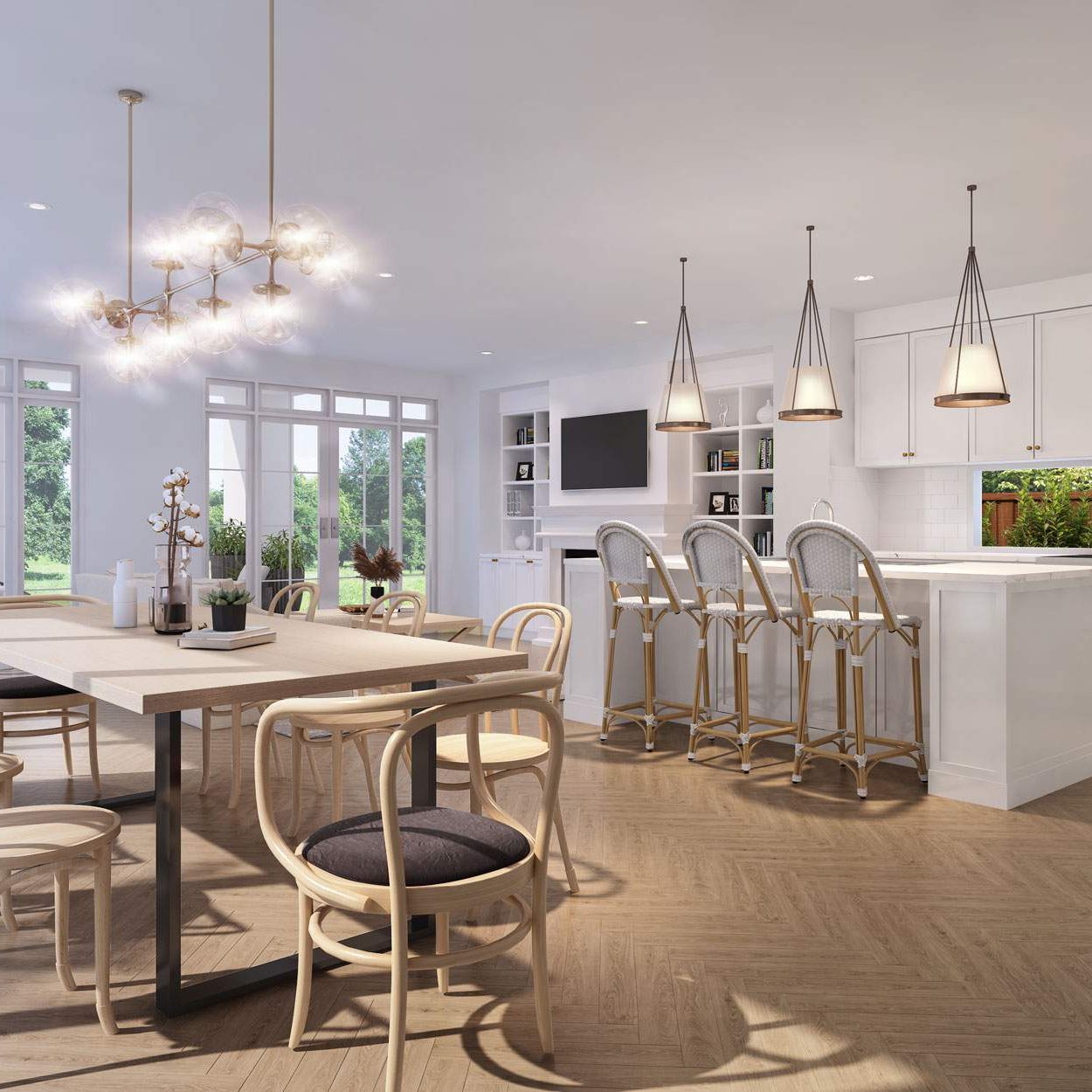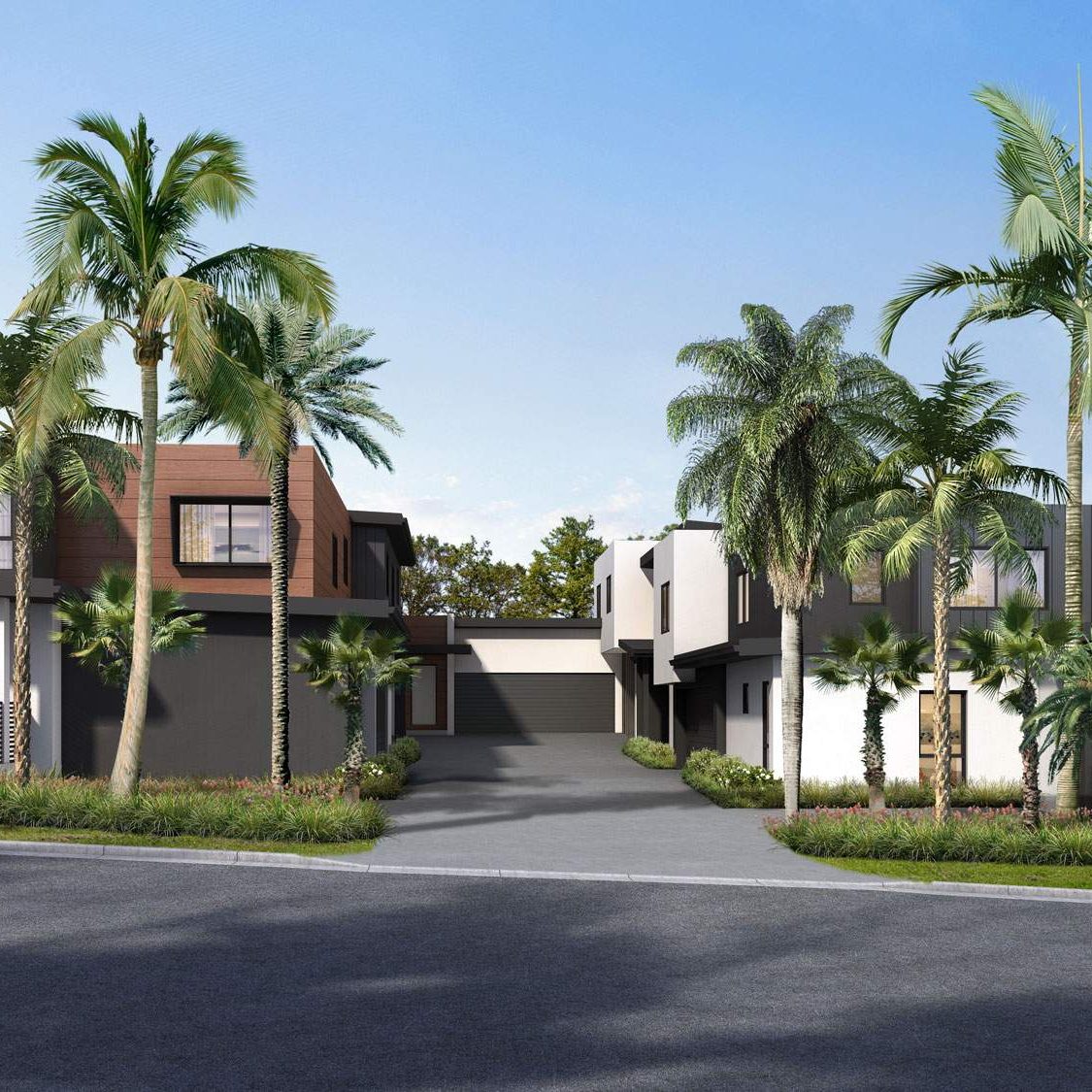 Photorealistic images, 360-degree panoramas, and virtual walkthroughs
At MEGACHEAP3D, we understand the importance of accurately representing your design ideas. That's why we provide photorealistic images that showcase your project in the best possible light. Our 3D rendering photomontages blend seamlessly into real-world environments, giving you a realistic preview of the final result.
In addition to photorealistic images, we also offer 360-degree panoramas and virtual walkthroughs that allow clients to fully immerse themselves in your design. These interactive experiences can be a powerful marketing tool for real estate property visuals and property developers, enabling potential buyers and investors to explore your project in-depth before construction even begins.
Discover the full range of MEGACHEAP3D's 3D rendering services by browsing our portfolio, including 3D rendering for living areas, 3D rendering for kitchens, and 3D rendering for bathrooms. With our comprehensive selection of visualisation services, MEGACHEAP3D is your go to visualisation studio in Adelaide for all your 3D rendering needs.
Interior Design 3D Renders Adelaide
Detailed and lifelike interior spaces
At MEGACHEAP3D, we pride ourselves on creating detailed and lifelike interior spaces that accurately represent your vision. Our expert team of 3D artists utilizes the latest technology and software to craft stunning interior design renders that showcase every aspect of your project. With a keen eye for detail, we ensure that all elements of your design are accurately portrayed, resulting in a final product that effectively communicates your ideas to clients, investors, and potential buyers.
Customised design elements, including furniture, lighting, textures, and materials
We understand that every project is unique, which is why we offer fully customized interior design renders tailored to your specific requirements. Our team will work closely with you to incorporate all desired design elements, including furniture, lighting, textures, and materials, into your 3D renders. By offering a personalized approach, we can create a true-to-life representation of your design that captures the essence of your concept.
With MEGACHEAP3D, you can expect 3D rendering of living areas, 3D rendering of kitchens, and 3D rendering of bathrooms that showcase your design in the best possible light. Allow us to help you bring your interior design vision to life with our exceptional 3D rendering services.
3D Product visualisation adelaide
Professional 3D Renders for Product Prototypes and Marketing Materials
In today's competitive market, showcasing your product in the best possible light is crucial for attracting potential customers. MEGACHEAP3D provides professional 3D rendering services for product prototypes and marketing materials, ensuring your products stand out in the crowd. With our expert 3D artists, we create photorealistic renders that accurately represent your product's design, features, and functionality. These high-quality visualizations help you effectively communicate your product's value to your target audience, improving brand perception and sales potential.
Enhancing Product Presentation and Appeal
A well-crafted product visualisation goes a long way in capturing the attention of potential buyers. At MEGACHEAP3D, our team focuses on enhancing the presentation and appeal of your products through our 3D rendering services. We pay close attention to detail, incorporating customized design elements such as lighting, textures, and materials to create lifelike and captivating visualisations. By presenting your products in a visually appealing manner, we help you make a lasting impression on your customers, ultimately leading to increased interest and sales.
get started with megacheap3d - photorealistic 3d renders adelaide
Requesting a Quote and Consultation
Starting your journey with MEGACHEAP3D is simple and straightforward. Visit our quotation request page and provide us with the necessary details about your project, such as the type of 3D rendering service you require, the scope of the project, and any specific deadlines. Our team will review your request and promptly get in touch with you to discuss your project requirements, timelines, and pricing.
Collaborating with the Team for Tailored 3D Rendering Solutions
Once we have a clear understanding of your project requirements, our team of skilled architects, interior designers, and 3D artists will collaborate closely with you to create tailored 3D rendering solutions that meet your unique needs. We prioritize open communication and keep you informed throughout the process, ensuring your vision and expectations are met every step of the way. Don't hesitate to provide feedback, as our team is dedicated to refining and perfecting your 3D renders until you are completely satisfied with the outcome.
Finalising the Project and Enjoying Exceptional Results
As we near the completion of your project, our team will present the final 3D renders for your review and approval. We strive for exceptional results and will make any necessary adjustments to ensure the final product meets your expectations. Once you are happy with the final outcome, you can enjoy the benefits of stunning 3D renders that showcase your project, product, or property in the best possible light, helping you make a lasting impression and ultimately, achieve your goals. Get started with MEGACHEAP3D today and experience the difference our professional 3D rendering services can make for your business.
the benefits of partnering with megacheap3d for your 3d rendering needs
Choosing MEGACHEAP3D for your 3D rendering needs in Adelaide comes with numerous benefits. Our talented and dedicated team of professionals, combined with our competitive pricing, ensures that you receive exceptional quality without breaking the bank. Our commitment to communication and customer satisfaction makes the entire process enjoyable and stress-free, and the final product will be tailored to your unique requirements. With MEGACHEAP3D, you can expect stunning visuals that will elevate your projects and set you apart from the competition.
Contact MEGACHEAP3D and Elevate Your Adelaide Projects
Don't miss the opportunity to take your Adelaide projects to the next level with our comprehensive 3D rendering services. If you're ready to experience the MEGACHEAP3D difference and enjoy exceptional results, contact us today. Our team is ready to work with you and help bring your creative visions to life with our expertly crafted 3D renders. For all your 3D scale model needs contact our sister brand PREMIER3D.
"*" indicates required fields
COST-EFFECTIVE 3D RENDErs adelaide
If you are looking for the right team of digital visualisation specialists for your Adelaide development project, look no further than MEGACHEAP3D. We work closely with you every step of the way, from initial contact right through to project completion and delivery.