WHAT IS 3D EXTERIOR RENDERING?
3D exterior rendering otherwise known as 3D home facades is the process of creating photorealistic 3D visualisations of the exterior of your project. 3D exterior rendering is used to showcase the exterior facades of residential homes, commercial buildings and larger developments. It is an essential marketing tool that allows you to sell your development to potential buyers and stakeholders.
We take your plans, model the proposed Facade in 3D, and then apply Photorealistic textures and materials.
We then apply the final landscaping suited to varying climates and locations bringing to life the proposed designs.
Our 3D exterior Renders are extremely popular with land and home builders who want to showcase their designs to potential buyers.
Utilise the most impressive marketing tool on the market and showcase all your developments and new builds in stunning 3D.
WHO BENEFITS FROM 3D EXTERIOR RENDERING?
3D exterior renders are widely used by architects, builders, developers, marketing agencies and Real Estate agents to showcase their property designs and maximise off the plan pre-sales before the development is finished.
BUILDERS
Builders are given a design and floor plans and get to work on building the project, however utilising 3D exterior renders, 3d floor plans and 3D scale models is an excellent way for the team of builders and tradesmen to visualise the property in its finished form. This enables the builders to learn about the design, layout and exterior and interior finishes before they start work and also gives them a visual reference throughout the construction process.
REAL ESTATE AGENTS
Real Estate Agents are able to use our suite of 3D renders including 3D exterior renders and 3D floor plans to market their properties before the development is finished. This enables them to sell the property off the plan at pre-sales. The exterior renders are used for marketing properties on signboards, brochures, websites and direct marketing campaigns. Showcasing properties in 3D is essential in Real Estate marketing campaigns to create an exciting first impression. Utilising other tools in the 3D rendering kit allows buyers to be fully immersed in the property and creates a connection that then leads to a sale.
DEVELOPERS
Our 3D exterior renders are fantastic tools for developers. They will show investors all the features and details that will wow buyers and stakeholders. This also offers a great opportunity to show the different products that will be used in the building including exterior finishes, gardens and much more.
THE ROLE OF 3D EXTERIOR RENDERING IN DESIGN & CONSTRUCTION
3D rendering has become an extremely important tool in design and construction for multiple reasons. Being able to visually see the finished product not only helps the builders but helps developers present the designs to stakeholders, enhance communications and marketing and to sell the property off the plan before the construction has even started. 3D renders provide the detail that was missing in the 2D visualisations that were used previously.
3D renders have other extremely useful benefits that allow the architects, designers and developers to pick up on any design flaws before construction has started, which saves a lot of money and other issues in the process.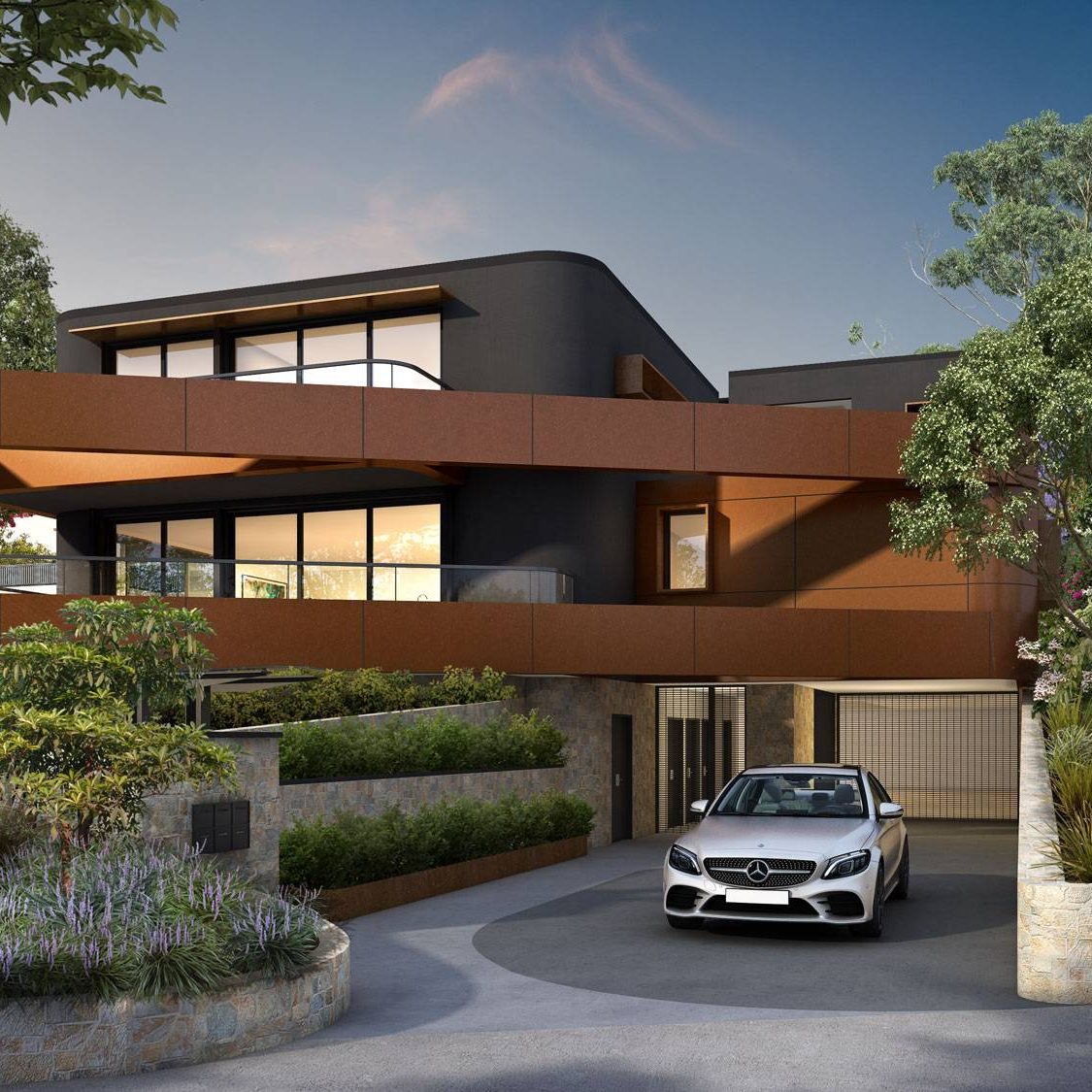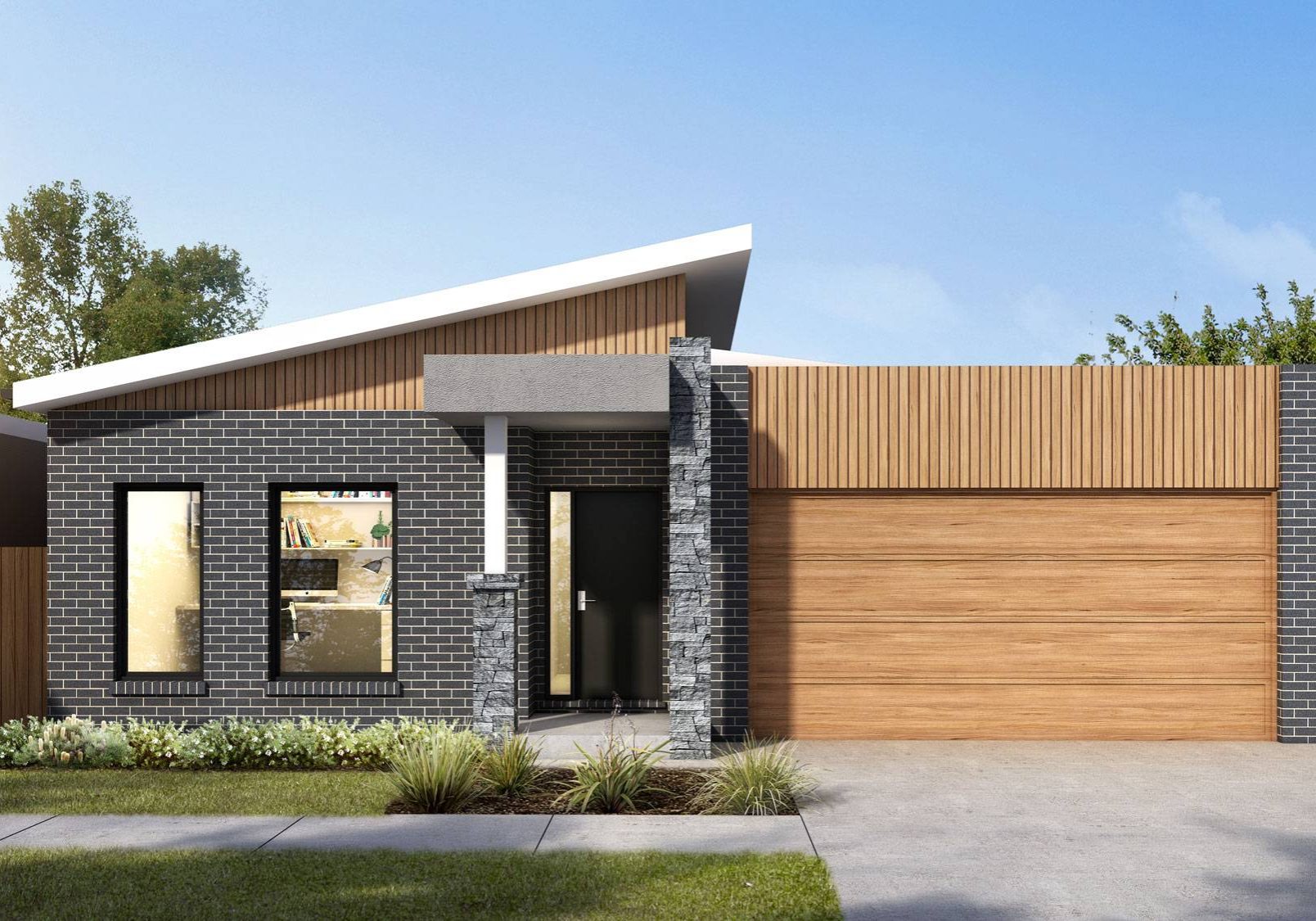 PRESENTATION IS KEY TO SUCCESS
MEGACHEAP3D created exceptional 3D renders to showcase your designs, properties and photomontages. Utilising the suite of 3D rendering solutions for your next project presentation is the key to successful marketing and sales. It is important to use the same architectural visualisation firm to ensure your presentations are to the same quality and style
Many builders make the mistake of having varying suppliers of 3D Renderings mock-up their designs creating a portfolio that is not uniform. Varying suppliers use differing lighting settings and landscaping treatments that when placed side by side, creating an ununified look and feel of the overall product range.
LATEST IN 3D ARCHITECTURAL VISUALISATION
We use the latest rendering software including 3D landscaping to bring to life your designs. Our extensive library of material assets means minimal input from your team if your drawings are marked clearly. You will be assigned a dedicated Project Manager who will develop a feel of how your team works and how your designs are to be rendered creating a consistent look and feel throughout your entire product range.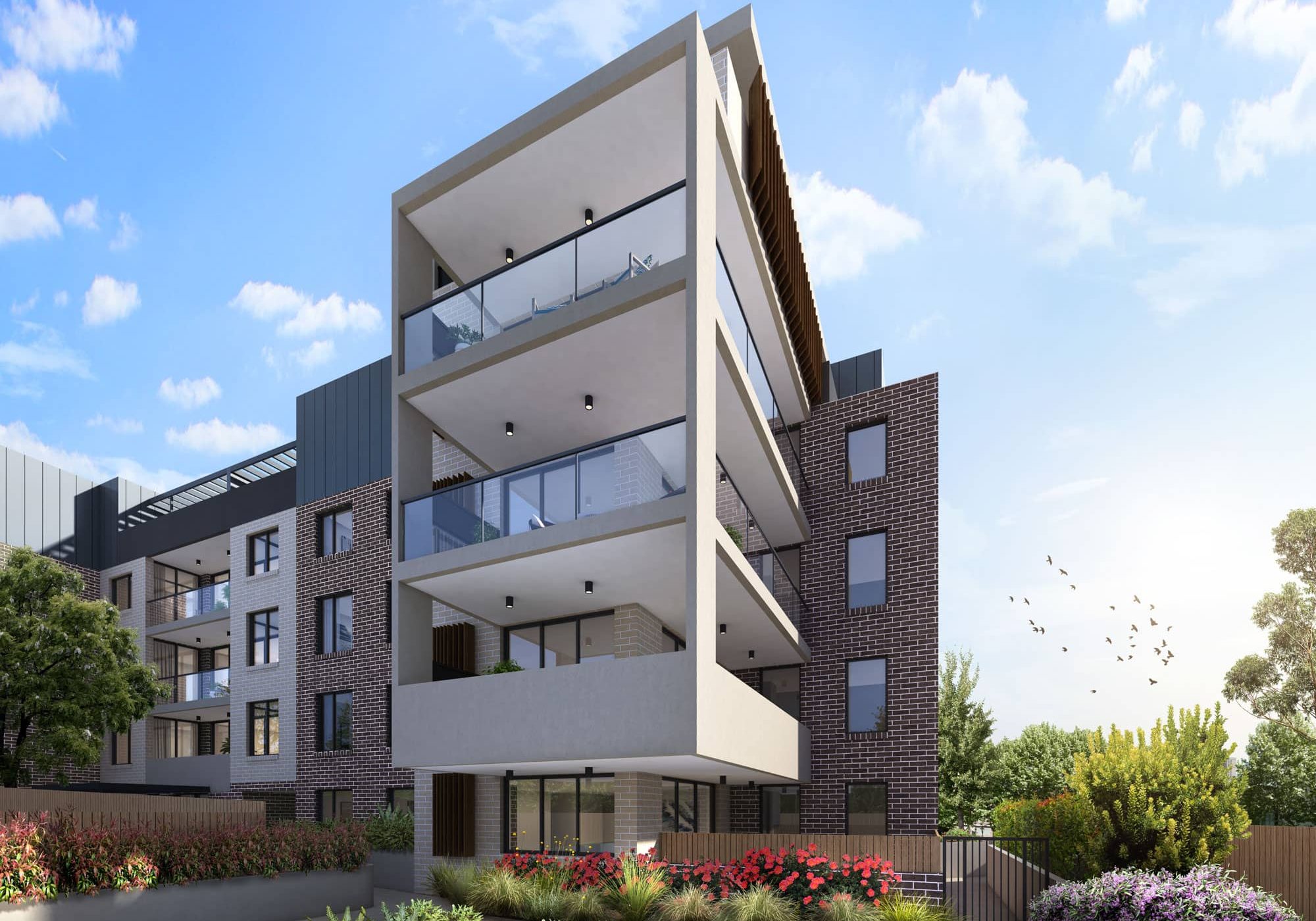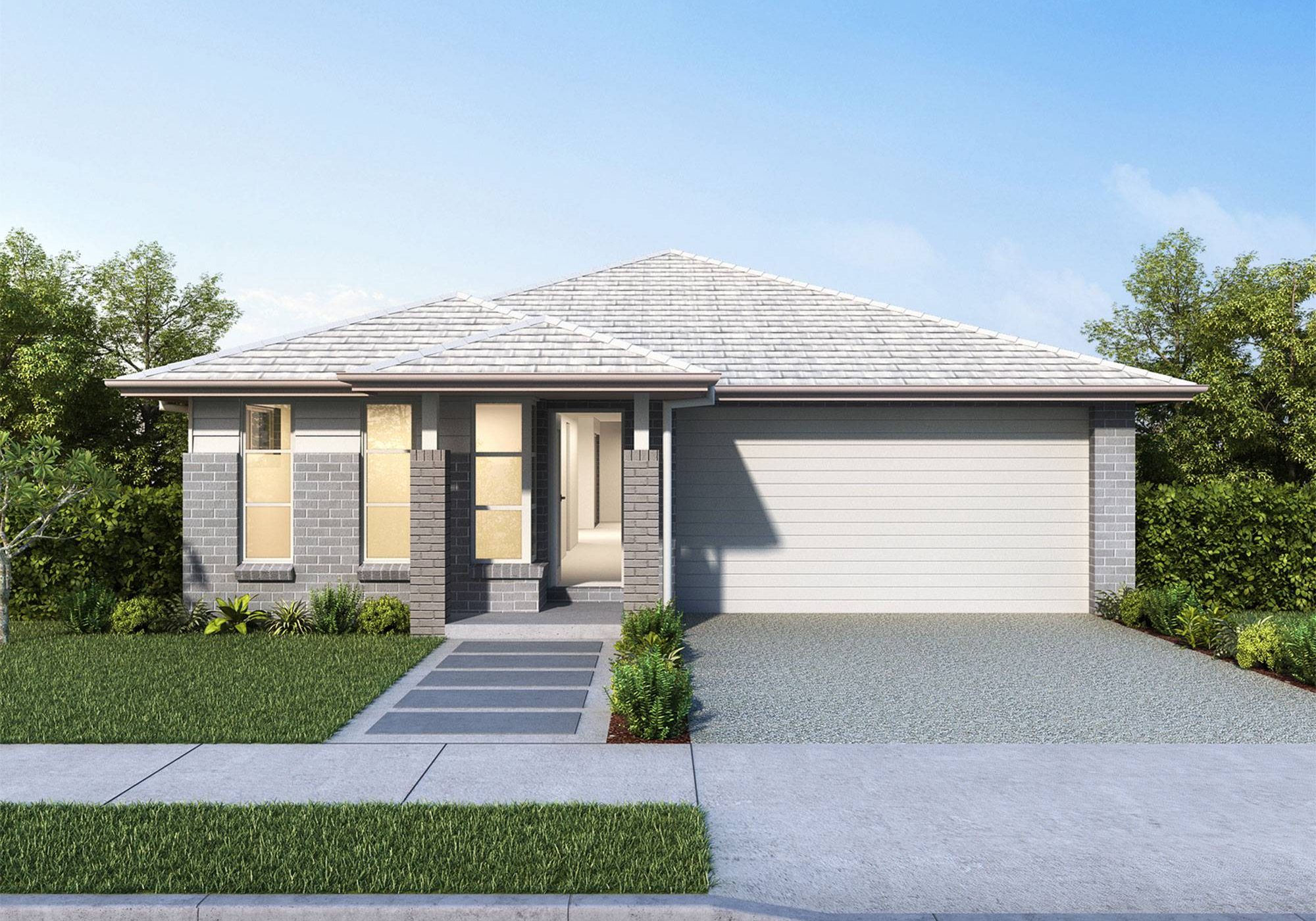 HOW DOES THE 3D EXTERIOR RENDERING PROCESS WORK?
We have streamlined our 3D exterior rendering process to make it fast and efficient for our clients, no matter how large or small the project in question may be. Once you approve our proposal, we'll ask that you send your working files for review. We'll take a look and make sure there aren't any missing pieces of information before we turn it into a beautiful finished product that's ready to use right away. It typically only takes a few weeks to create, but this will vary depending on the project.
3D EXTERIOR RENDERING – PHOTOREALISTIC REPRESENTATION
By leveraging the benefits of 3D rendering services and visualisation, you can bring your projects and visions to life. We take the time to get to understand our client's vision with an initial consultation.
We understand that each individual project is unique, which is why our team will analyse the plans and suggest angles that will best portray your building's final design concept. In addition to the true landscaping representation – created in accordance with the provided plans – photorealistic finishes are also applied to the final 3D exterior renders, allowing for optimal visualisation.
Contact the team at MEGACHEAP3D today for all your 3D rendering needs.
BRING YOUR VISIONS TO LIFE WITH 3D
"*" indicates required fields
OUR SERVICES – 3D EXTERIOR RENDERING
If you are looking for the right team of digital visualisation specialists, look no further than MEGACHEAP3D. We work closely with you every step of the way, from initial contact right through to project completion and delivery.
MEGACHEAP3D HAVE OFFICES IN SYDNEY AND MELBOURNE
Get in touch today for all your 3D Rendering needs.
Suite 6/107, 152 Elizabeth St, Melbourne, VIC 3000
101, 6-8 Clarke Street, Crows Nest NSW 2065