high-quality photo-realistic 3D renders PERTH
Megacheap3D produce high-quality, photo-realistic 3D renders Perth for the Western Australian residential and commercial architectural sectors. Our renders are used by Architects, developers, Real Estate Agents and DIY Renovators who enjoy our low-cost, high-quality approach.
MEGACHEAP3D are leaders in 3D renders Perth, WA, with over 40 years of combined experience in the property industry. Megacheap3D studios offer high-quality photorealistic 3D renders, animations and marketing floor plans for the property industry, including builders, developers and Real Estate Agents. Our team is comprised of qualified architects, interior designers and 3D rendering artists ready to take your property to the market.
Our mission has always been to produce high-quality, photo-realistic 3D renderings for the Perth market at a fraction of the cost of our competitors with an exceptional level of customer service. We bring a wealth of knowledge and experience to the field of digital architecture.
Whether you are needing 3D renders for residential or commercial purposes for your Perth project, contact the team at Megacheap today, and see how we can assist you to take your project to the next level.
sPECIALISTS IN 3D RENDERS PERTH
MEGACHEAP3D bring a wealth of knowledge and experience to the field of digital architecture. Our company mission is to provide photorealistic renders, Floor Plans and product renders with speed and at a fraction of the cost of our competitors. We work with both residential and commercial sectors and aim to assist in bringing your project to life.
What are 3D Renders?
3D renders are the creation of a photorealistic image based on 3-dimensional data.
It involves the use of 3D software to help create images to make it easier to explain or advertise concepts and designs. A rendering can simulate realistic lighting, shadows, atmosphere, colour, texture and optical effects such as a blur that is seen on a moving object. 3D rendering can also be made to look not realistic, such as a painting or abstract image.
3D rendering is extremely useful in industries such as architecture, building industry, real estate and interior design.
To create 3D renders, a 3D model is created using a 3D modelling program or 3D scanning hardware. Once the model is completed, it is then imported into a rendering program, the scene is set up and the lights, shadows and textures are adjusted. Finally, the render is outputted, and a final image or animation is generated.
3D rendering is extremely useful in industries such as architecture, building industry, real estate and interior design.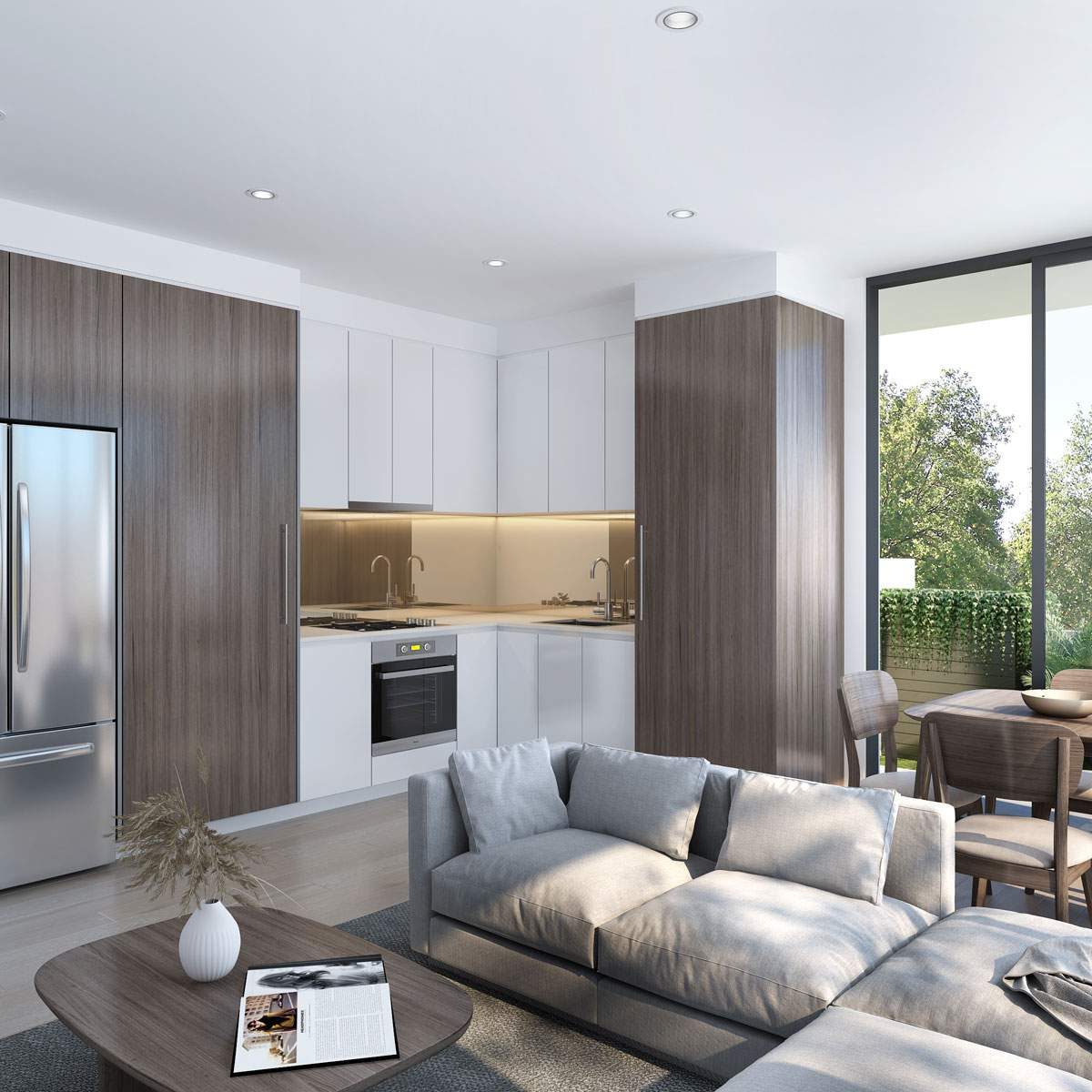 WHY USE MEGACHEAP'S 3D RENDERING SERVICES
There are many reasons you would benefit from using one of our 3D renders.
Our top reasons include:
Attracting more buyers & off the plan presales
Affordable photorealistic renders to help visualise the project
Expedite meetings with government officials
Real Estate agents showing new builds for off-plan sales
Leads for potential projects
benefits of 3D renders perth for real estate development
Real estate development is a complex and time-consuming process, so any way to ease this burden is welcome. 3D renders Perth provide a great solution for estate developers, offering a range of benefits.
These Benefits include:
Cost Savings
One of the most significant benefits of using 3D renders Perth is the potential for significant cost savings. Real estate developers and contractors can use 3D renders to visualize and plan a project before committing to costly materials and labour. This helps save money, as additional materials and labour can be avoided if the render does not meet the requirements.
Improved Visualisation
With 3D renders, it is possible to bring a project to life and accurately depict it in 3D. This allows for a greater level of visualisation, making it easier to make decisions about a project and visualise how the end product will look. This can also be useful for marketing purposes, as it allows potential buyers to get an idea of what the property will look like before it is built, increasing their interest in the development.
Increased Efficiency
Using 3D renders can also increase the overall efficiency of the development process. By using renders, developers can quickly identify potential issues with a project and make the necessary adjustments before the build begins. This helps to reduce the time and effort associated with the development process, as potential problems can be ironed out before they become costly.
Improved Collaboration
3D renders are also beneficial for collaboration purposes. By using renders, developers, contractors, and other stakeholders can easily share ideas and collaborate on a project. This makes it easier to ensure that everyone involved is on the same page and that the project runs smoothly.
Better Decision Making
With a clear, visual representation of the finished product, developers, buyers, and stakeholders can make more informed decisions, ensuring that the final result meets their expectations.
3D Rendering Specialists Perth
If you're looking for high-quality 3D rendering services, you've come to the right place. At Megacheap3D, we offer a wide range of 3D rendering services, including photomontages, 2D & 3D floor plans, Streetscapes and product rendering.
3D rendering is a great way to visualise designs before they're actually created in the physical world. This is especially helpful for architects, engineers, and other professionals who need to see how a project will look before it's even started.
We believe in providing the highest-quality 3D renders to the Perth market and we aim to give our clients the best possible experience. We hope that our services will help you visualise your ideas in a more realistic way, and help you make better decisions when it comes to your projects.
"*" indicates required fields
COST-EFFECTIVE 3D RENDERING
If you are looking for the right team of digital visualisation specialists for your Sydney development project, look no further than MEGACHEAP3D. We work closely with you every step of the way, from initial contact right through to project completion and delivery.