Why use 3D Renders for Real Estate Sydney
Real Estate agents across Sydney and the world have always relied on the visual impact a property has to be able to market and eventually sell that property. But what do you do if you are selling properties off the plan with nothing to show but some plans that most just see as lines on a piece of paper? 3D renders of course. MEGACHEAP3D have a suite of 3D rendering techniques to allow Real Estate agents to market a property that hasn't even been built yet as if were standing in all it's glory as a finished development. We are experts at bringing your visions to life and giving Real Estate agents something to market and sell.
3D Renders for Real Estate - The entire package of 3D renders
Our suite of 3D rendering solutions that help Real Estate agents to market and sell properties off the plan include:
3D Exterior Renders
3D Interior Renders
2D & 3D Floor Plans
3D Animation
By utilising one or more of our 3D rendering techniques, Real Estate agents are able to showcase the developments interior and exterior as well as the neighbourhood in which the development is in and any potential views the property will have when complete. It offers them the ability to attract buyers and have them visualise themselves living in the property and creating an emotional attachment to it.
If you are looking to sell property developments off the plan in the competitive Sydney Real Estate market and want 3D renders to help you do this, contact us today and we will chat to you about how we can help you and what your best options are.
How do 3D Renders help Real Estate Agents?
3D Renders for Real Estate Sydney
In the past, the only tangible tools a Real Estate agent had to market a property development and promote their listings was a finished building, square footage numbers and a detailed list of specifications including amenities. This made it very hard to sell a proposed development off the plan as they had nothing tangible to market. It made the Real Estate agents job harder are they had to really work to sell the dream of endless possibilities without the visual aids to help them sell the property to clients. This would rely on the clients having a great imagination, but nothing to emotionally connect them to the development. This created a disconnect between client and property and made it harder to sell. Now with the benefits of a suite of visual aids that 3D rendering affords the agent, it is much easier to showcase the property in all its glory and create an emotional connection between buyer and property before it is even built. 3D renders give the agent tangible photorealistic visualisation of the finished product, which makes it easier to market and sell.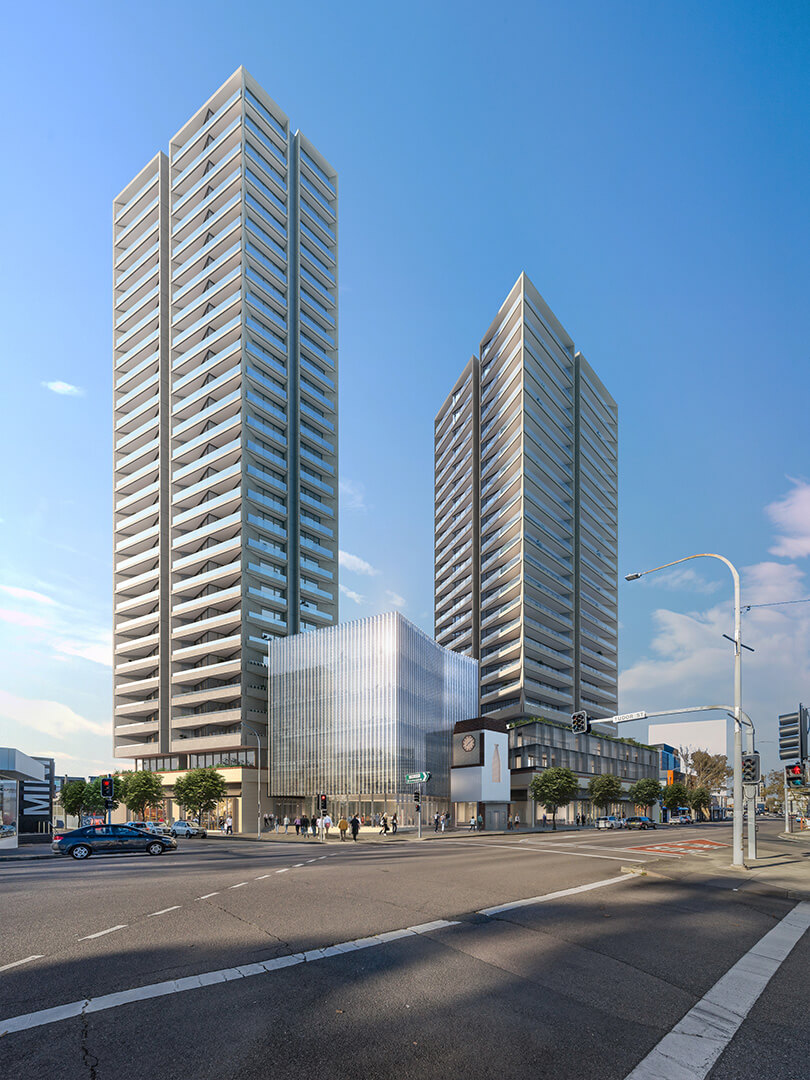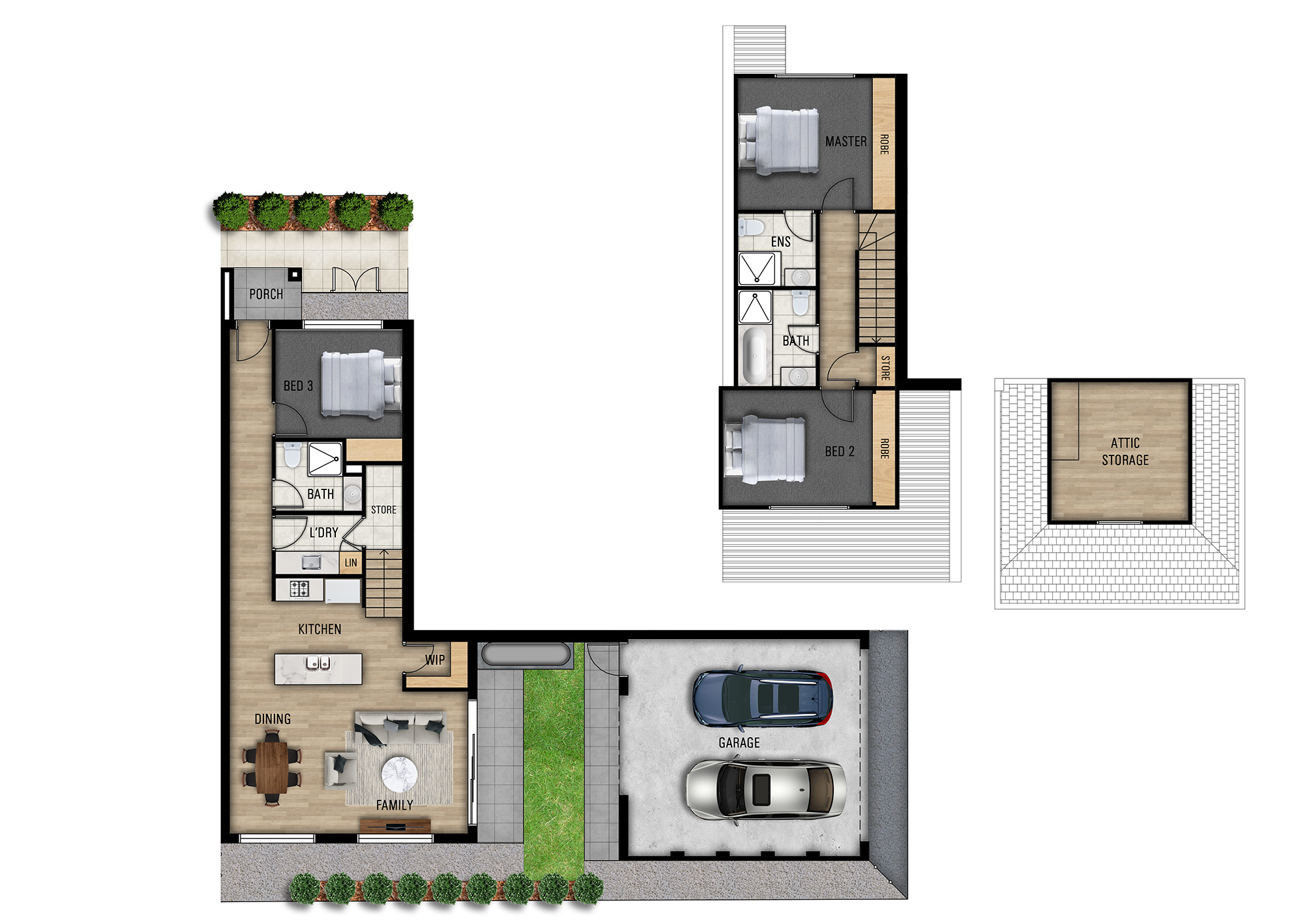 3D Floor Plans for Real Estate Marketing Sydney
Floor plans are an important element of off the plan sales for the Real Estate industry. Realistic 3D renders help real estate agents find buyers fast. 3D floor plans allow the buyer to immerse themselves in the property and visualise how it will work for their families. The are able to understand the layout, flow and where furnishings will go, even down to flooring and window coverings. There is no detail left out in a great 3D floor plan.
3D renderings are used to promote the property through signboards, brochures, websites and direct marketing campaigns whereas the 3D plans help the buyers/ tenants to visualise the property which helps them to make a decision to purchase or rent a property off the plan.
Benefits of 3D renders for real estate sydney
There are many benefits to 3D renders for Real Estate in Sydney. With such a highly competitive property market such as Sydney, any competitive advantage and slight edge that can be achieved will be snapped up by the Real Estate agents. Using our suite of 3D rendering solutions is one way that the agents can gain a competitive advantage, particularly when selling the property off the plans.
Other benefits include:
Showcasing the Property
3D renders help you to showcase the property and highlight all aspects of the property, form the architectural design to the interior finishings such as flooring, appliances, bench tops and even fixtures and fittings. Not only do 3D renders showcase the actual property on the interior, but the entire property if it is part of a larger scale development. Real Estate agents are able to showcase the grounds of the development, features such as swimming pools and playgrounds, as well as views and how the developments sits within the neighbourhood. Showcasing the property is made so much easier with 3D rendering solutions.
Effective Marketing using 3D Renders
3D renders are excellent in capturing the attention of your target audience. The photorealistic nature of the 3D renders makes them much more appealing and interactive. Especially when using 3D Virtual Reality and 3D walk-throughs. 3D renders can be used for billboards, websites, social media, flyers and other sorts of print media. Enhancing your marketing campaigns with 3D will be the best move you can make when selling property off the plans.
PRESENTATIONS to Stakeholders & Clients
When you are marketing a property or proposed development you may have to present the property to investors and stakeholders. These pitches are crucial and our 3D renders help with this. Having the photorealistic visualisations done in 3D really helps you to showcase the property. 3D scale models are also excellent for this purpose.
3D rendering helps make the property look impressive while maintaining all the dimensions precisely. Potential buyers can accurately visualise flooring, paint, lighting, furniture placement, and design features of the property. This helps to create a connection or emotionally attachment to the property.
We can accurately represent colours, textures and other features such as products, appliances, architectural hardware and more. 3D renders will make your presentation much more impressive and in a way it is an "easier" sell for the agent.
Convenience for Buyer
Having a suite of 3D renders to showcase your property is not just beneficial for the agents marketing and presentations, but also for the buyer themselves. You are able to showcase the property from a distance, without the buyer ever stepping foot in the property, they can walk through with 3D virtual reality and they can view 3D floor plans, streetscapes and interior renders to really get a feel for the property. The post Covid world has changed and having the ability to showcase your property online is extremely convenient not just for the buyer, but the agent as well.
COST-EFFECTIVE 3D RENDERING
If you are looking for the right team of digital visualisation specialists for your Melbourne development project, look no further than MEGACHEAP3D. We work closely with you every step of the way, from initial contact right through to project completion and delivery.
CONTACT US TODAY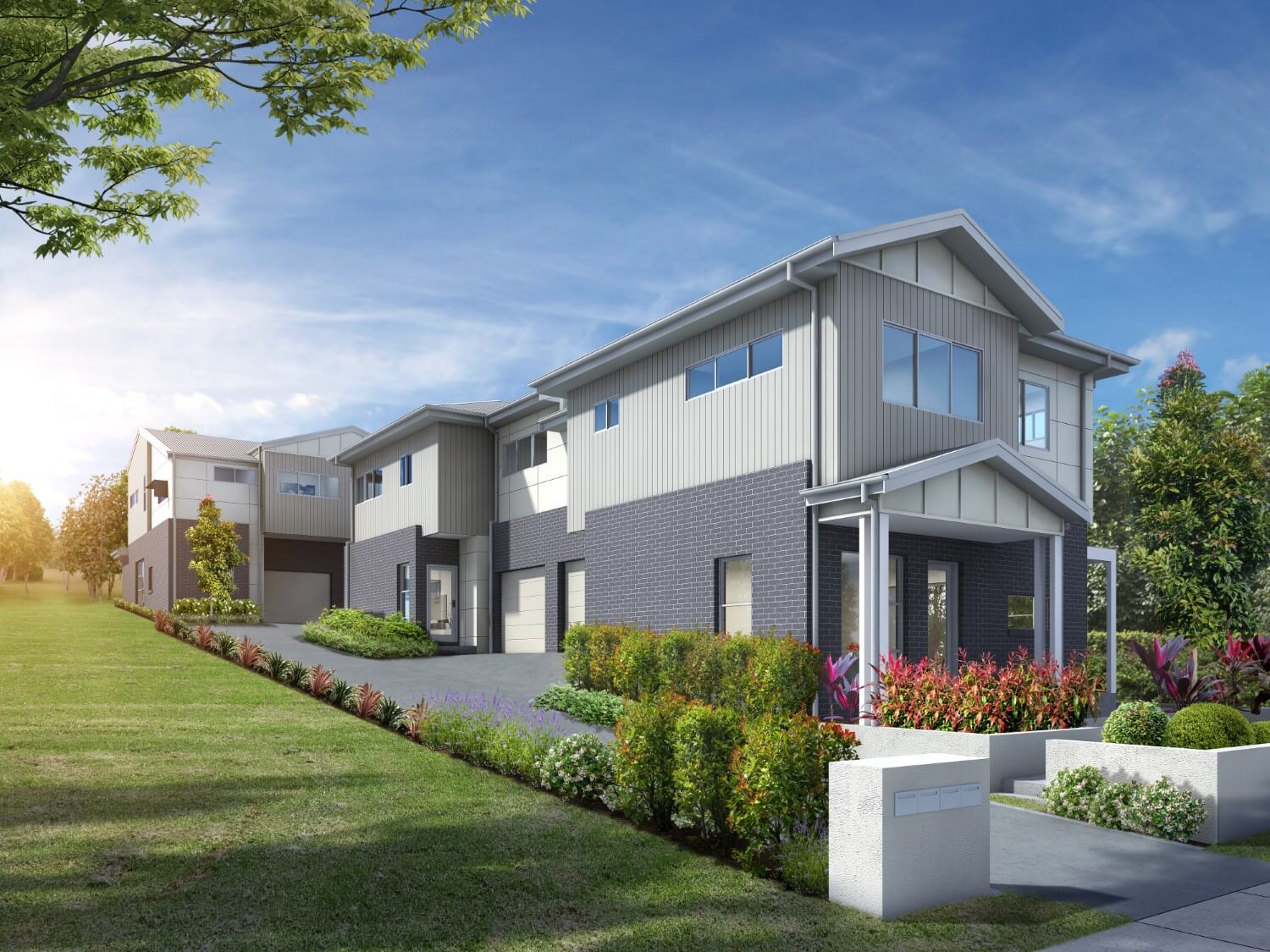 Visually stunning 3d renders for real estate sydney
If you are looking for the right team of digital visualisation specialists for your real estate agency in Sydney, look no further than MEGACHEAP3D. We work closely with you every step of the way, from initial contact right through to project completion and delivery.
101, 6-8 Clarke Street, Crows Nest NSW 2065
"*" indicates required fields