3D HOME FACADES MELBOURNE
3D HOME FACADES MELBOURNE
WE'LL BEAT ANY COMPETITOR QUOTE BY 15%
Our team of dedicated and professional artists are here for all your 3D Home Facades in Melbourne. 3D Home Facades are a popular type of rendering that is used by land and home builders across Australia. 3D Home facades show the proposed design in great detail, helping maximise sales and minimise miscommunications before construction has begun.
We take your plans, model the proposed Facade in 3D, and then apply Photorealistic textures and materials. We then apply the final landscaping suited to varying climates and locations bringing to life the proposed designs.
We care about all of our clients and this shows in the amazing work we create.
If you are in need of 3D Home Facades Melbourne clients will love and will help showcase your property design, get in touch with the MEGACHEAP3D team today.
MELBOURNE SPECIALISTS IN 3D HOME FACADES
The architectural visualisation specialists at Megacheap3D have years of experience creating exceptional renderings and 3D Home Facades for a variety of clients and industries. We use highly sophisticated technology to create hyper-realistic detailed images that accurately portray how the proposed design is going to look.
WHAT IS A 3D HOME FACADE?
A 3D Home Facade is a technologically created image that is created utilising site images and architectural plans to develop a 3D photo-realistic representation of the designs.
We use the latest in 3D techniques to bring our 3D Home Facades to life such as 3D Landscaping, unique shadowing, timber grains on timber, reflections on the glass and internal furnishings behind the windows.
Our team at MEGACHEAP3D will discuss with you your goals, take your plans and model the proposed home facade in 3D. Once we have done this, we add the textures, materials, landscaping and details that really bring it to life.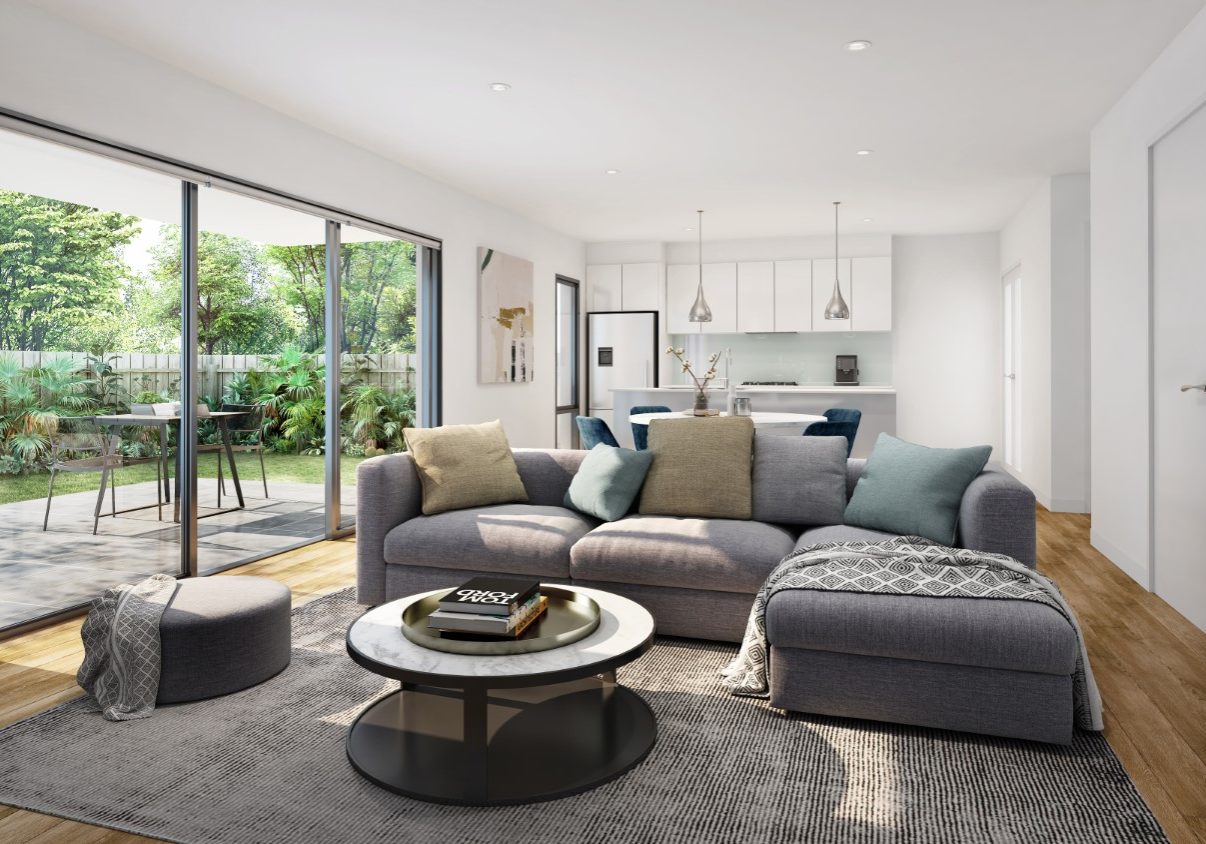 Exteriors, Home Facades and Interiors. 3D Rendering of Retail, Industrial, Residential and Commercial Projects.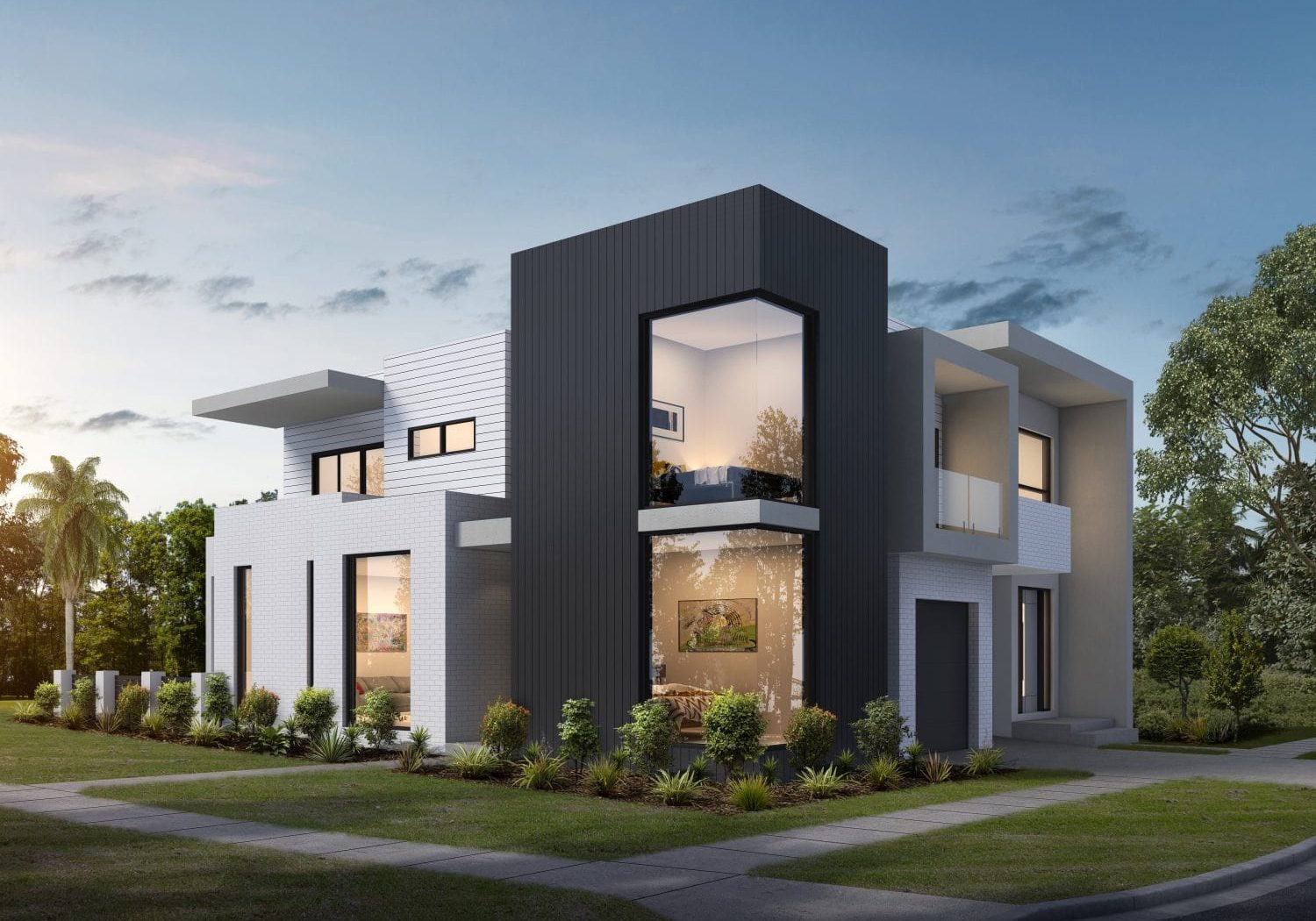 Bring to life your designs with photorealistic Home Façade Renders.
3D HOME FACADES ARE CHANGING THE GAME
3D Home Facades are increasing in popularity. These architectural visualisations make it easier for investors and buyers to see the property and design before construction.
PORTFOLIOS
Builders, Designers and Architects are able to utilise 3D Home Facades not just for clients but to add to their portfolio and win over future clients. Varying suppliers use differing lighting settings and landscaping treatments that when placed side by side, creates a unified look and feel of the overall product range.
UPHOLDING STANDARDS
We uphold a high standard of work for every rendering product we produce. MEGACHEAP3D's team of experienced specialists 3D artists incorporate company branding, target purchasing market and building locations to ensure it aligns with the client's goals. We can handle projects both small and large. Whether you a looking at producing a set of 5 Facades or over 50, our team will ensure the graphic treatment is uniform throughout wowing your purchasers and maximising off the plan sales.
ADVANCED TECHNOLOGY
Our advanced 3D software is able to accurately bring your designs to life. We find that the extra details like lighting and landscaping truly brings it all together and makes it look realistic. We have an extensive library of assets meaning that we can recreate the details of the render accurately. You will be assigned a dedicated Project Manager who will develop a feeling of how your team works and how your designs are to be rendered creating a consistent look and feel throughout your entire product range.
STREAMLINED PROCESS
The process to create our 3D Home Facades is quite simple and efficient for the client. No matter the size of the project, we have created a streamlined system to ensure client satisfaction. Once you approve our proposal and supply the necessary documents, we will send you working files for review and feedback. Once this is done and we make any corrections, we will turn it into a beautiful, realistic work of art that will have the desired effect for our clients. This process only usually takes a few weeks, however can vary based on your project.
Send through your Plans and Elevations in PDF or DWG for a proposal (Quote@megacheap3d.com) or call one of our qualified staff. State what views or other products and services you require and we will send through a proposal for approval.
Once engaged, our staff will send through a drawing request and start on your scope. Working to an easy three stage production schedule (Wireframe, Texture and Lighting the fill Post Production) we work interactively with you bringing your 3D visuals to life.
Upon settlement of the final paperwork, we then release your finals in High Resolution (4000 Pixels) – Its that simple!
COST-EFFECTIVE 3D HOME FACADES MELBOURNE
If you are looking for the right team of digital visualisation specialists, look no further than MEGACHEAP3D. We work closely with you every step of the way, from initial contact right through to project completion and delivery.
"*" indicates required fields