T3D HOME FACADES BRISBANE -EXTERIOR VISUALISATION
Megacheap3D offer affordable photo-realistic 3D home facades for Brisbane builders, developers, architects, DIY Renovators and Real Estate Agents. Our 3D home facades are a low cost, high quality approach used for development applications, marketing campaigns and to maximise off the plan marketing pre-sales. The 3D visualisation of our home facades enables you to showcase your development before the building starts, bringing your visions to life.
EXPERIENCED IN 3D HOME FACADES BRISBANE
Our team of visualisation specialists are highly experienced and passionate about architectural visualisation and creating stunning 3D photo-realistic representations of the designs presented to us. 3D home facades are commonly used in various types of print for selling purposes, which is why we take extra care to ensure that your 3D home facade is exactly what you are looking for.
Our Brisbane team will work with you to produce the highest quality  3D home facades to display your development project with purpose.
WHAT ARE 3D HOME FACADES?
A 3D Home Facade is a digitally created image using site images and architectural plans to develop a 3D photo-realistic representation of the design. Megacheap3D's home facades are created with such life like realism and detail that it is hard to distinguish between the 3D home facade render and the built product. We use the latest 3D techniques to bring our home facades to life such as 3D landscaping, unique shadowing, textures and details on woods and other materials, reflections on glass and internal furnishings behind the windows. It is these small details that make the difference between a photorealistic image and just an exterior facade.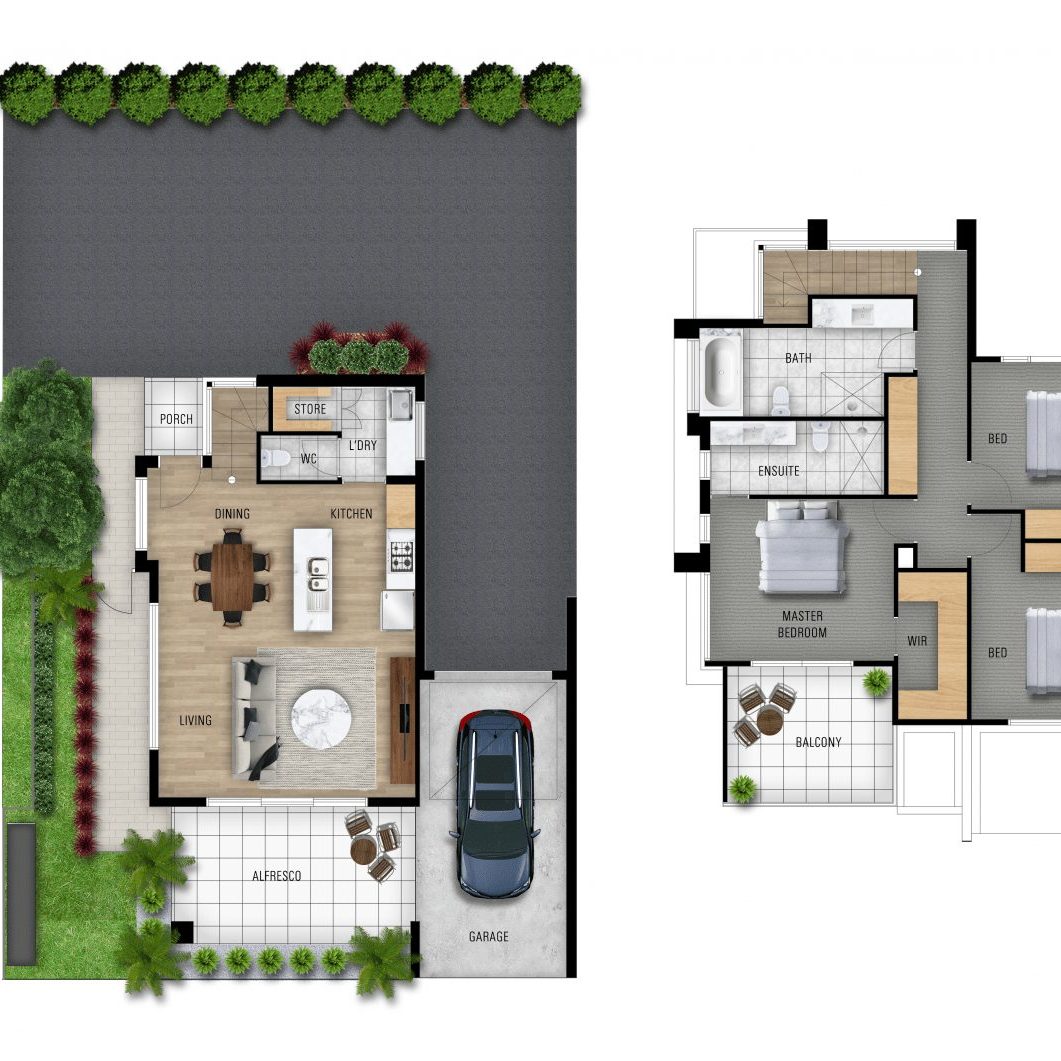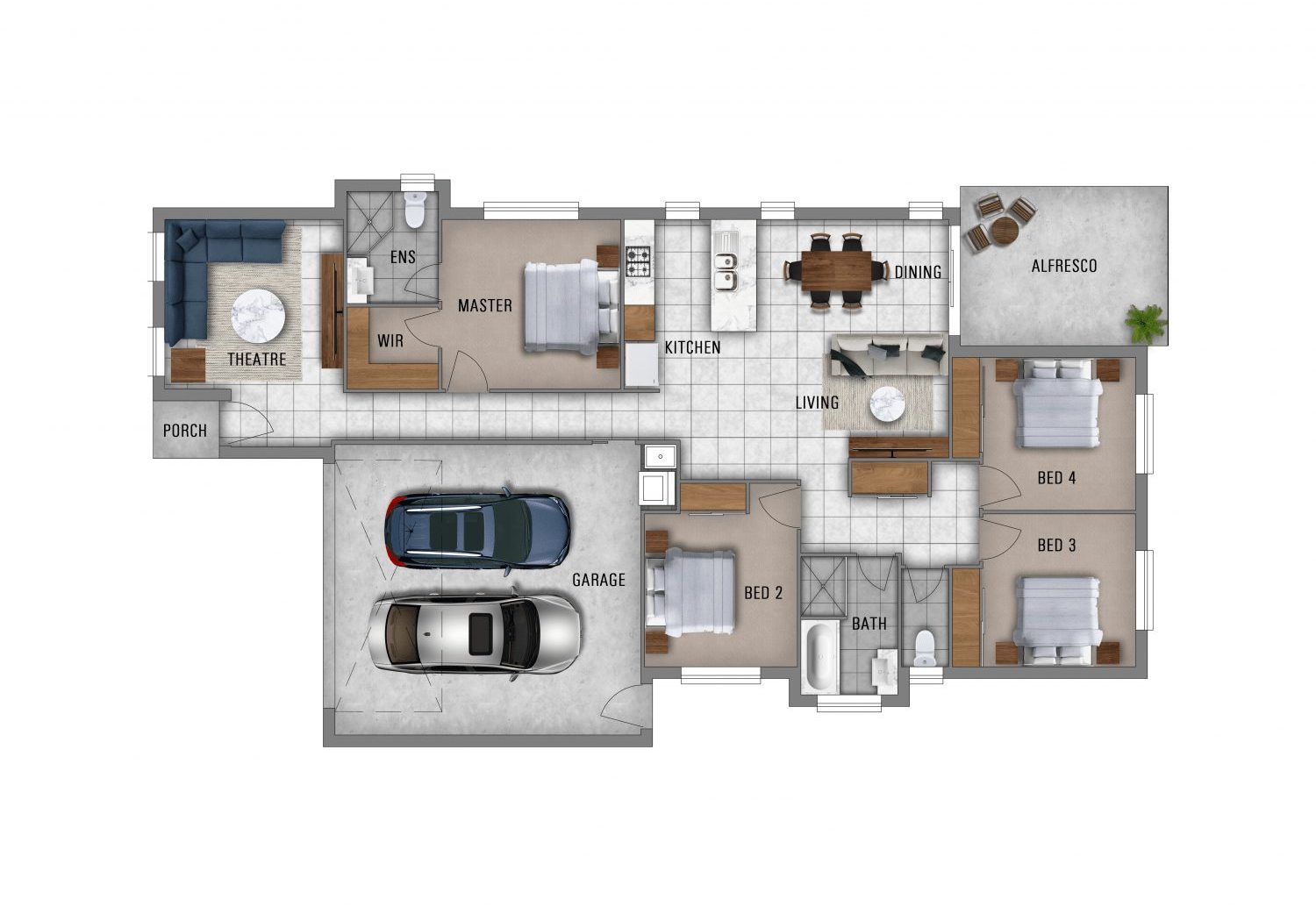 3D HOME FACADES BRISBANE – WHY CHOOSE US?
Here at Megacheap3D, our specialist team of 3D artists take into consideration the company branding, target purchasing market, and building locations to set a graphic treatment that is followed through the entire Façade Product Range. Whether you a looking at producing a set of 5 Facades or over 50, our team will ensure the graphic treatment is uniform throughout wowing your purchasers and maximising off the plan sales.
3D HOME FACADES FOR MARKETING
Our home facades are an excellent marketing tool, allow you to present what the finished development will look like. Pictures speak a thousand words and our home facades certainly allow you to market the project with confidence.
Being able to use 3D home facades and other aspects of 3D rendering such as floor plans and interior renders, gives the potential buyers a strong feel for the property. It also allows buyers to make small changes before the development is even started. All of our rendering products help to give the buyer an excellent overall perspective of the property in great detail.
Next time you are needing to marketing a development that has not started yet, contact us here at Megacheap3D. We will work with you to create the stunning visualisations you need to create killer marketing campaigns.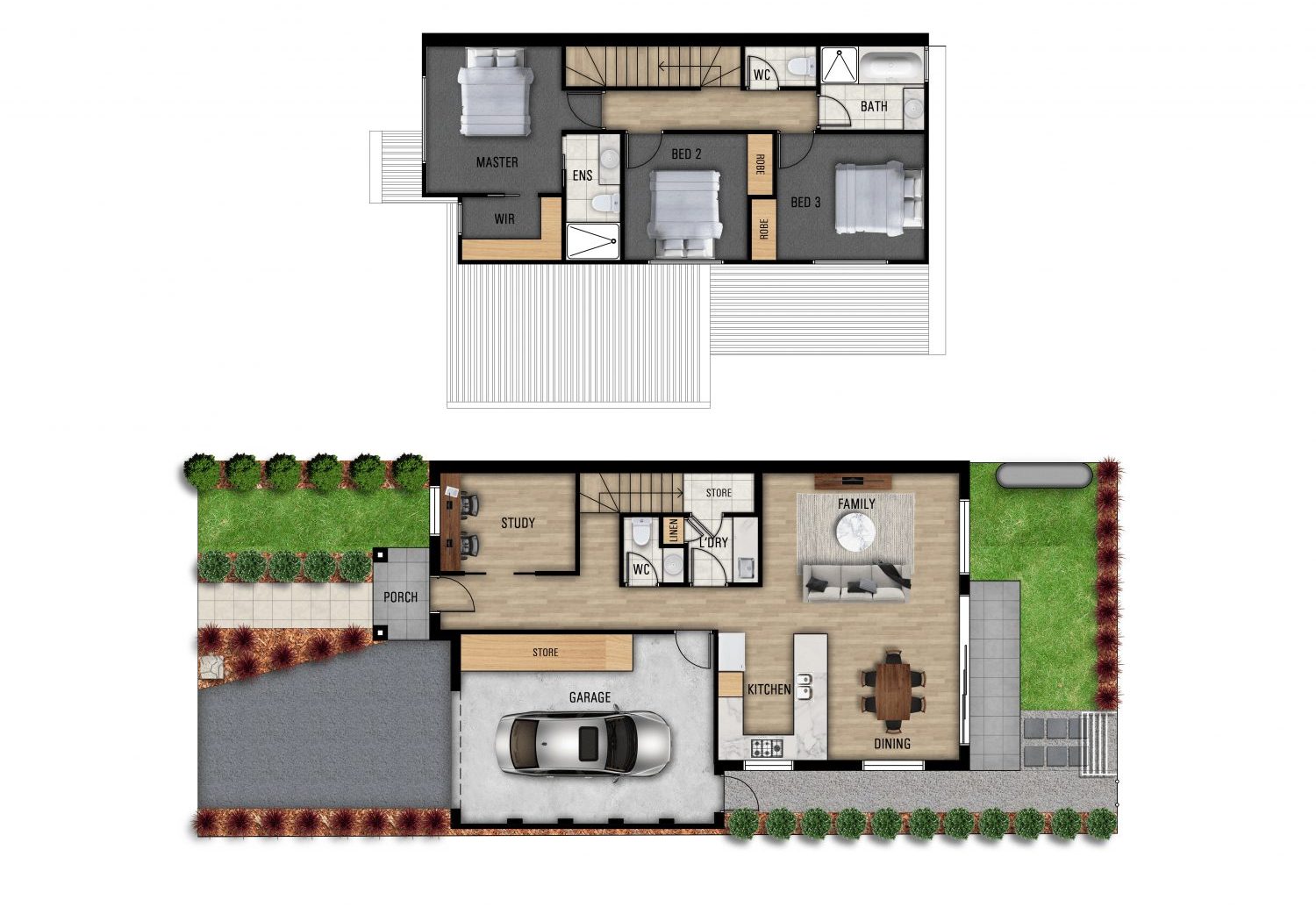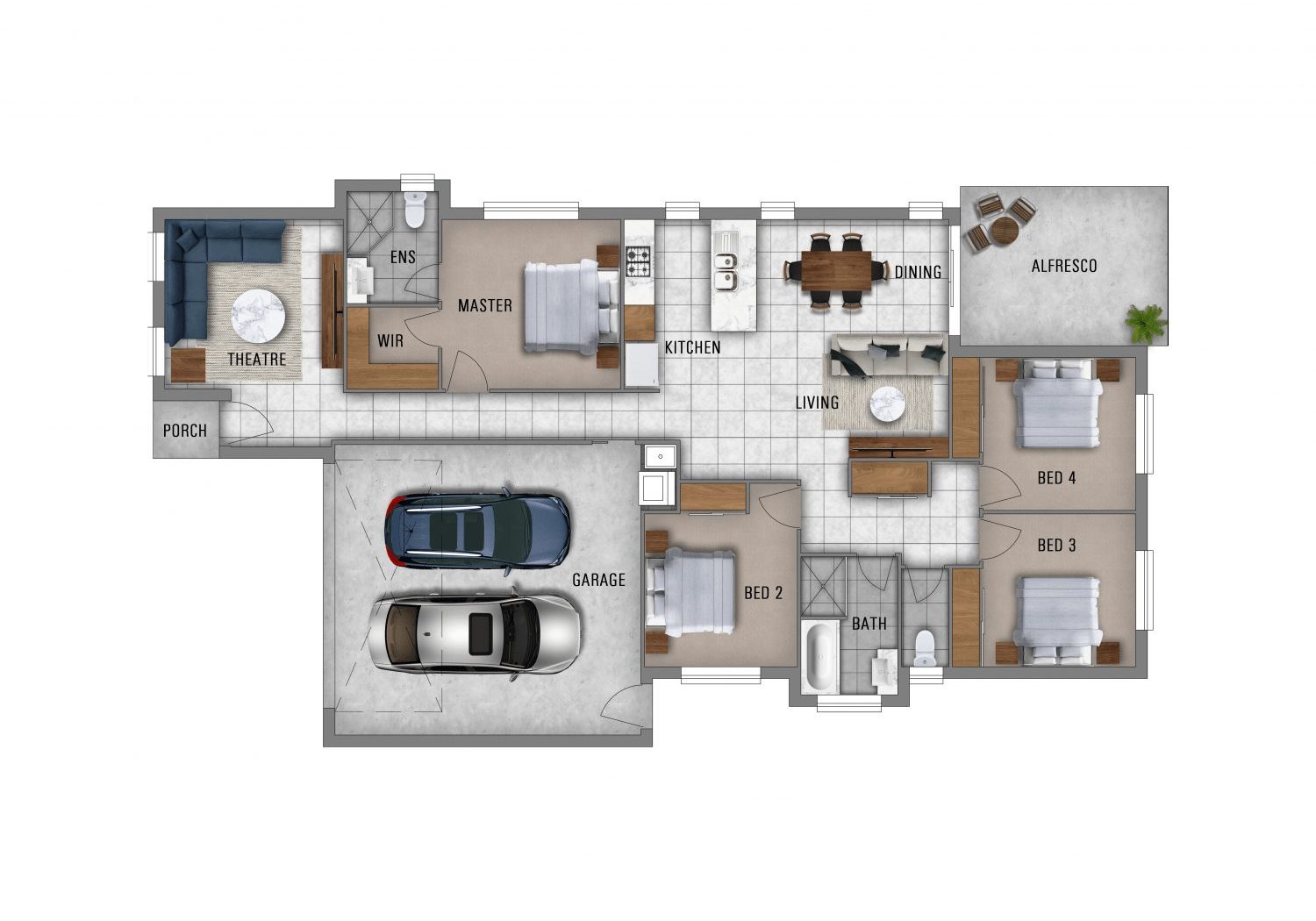 INDUSTRIES THAT USE 3D HOME FACADES
DEVELOPERS & 3D RENDERING TOOLS
Home facades are a fantastic tool for developers and enable them to showcase all the features of the property in great detail that will wow buyers. This also offers a great opportunity to show the different building materials, design styles and finishes that will be used in the building.
REAL ESTATE AGENTS UTILISING HOME FACADES
3D Home Facades look very impressive and allow buyers to visualise what a property is going to look like. This can maximise off the plan sales and be a great marketing tool for property developers and real estate agents.
3D RENDERS FOR BUILDERS
Builders are utilising our 3D Home Facades to help finalise designs, show to clients and identify any problems before construction starts. 3D Home Facades can also be purchased by one-off home builders to help visualise their dream home before construction.
HOW DOES THE PROCESS WORK?
We have streamlined our Home Facade process to make it fast and efficient for our Brisbane clients, no matter how large or small the project in question may be. Once you approve our proposal, we'll ask that you send your working files for review. We'll take a look and make sure there aren't any missing pieces of information before we turn it into a beautiful finished product that's ready to use right away. It typically only takes a few weeks to create, but this will vary depending on the project.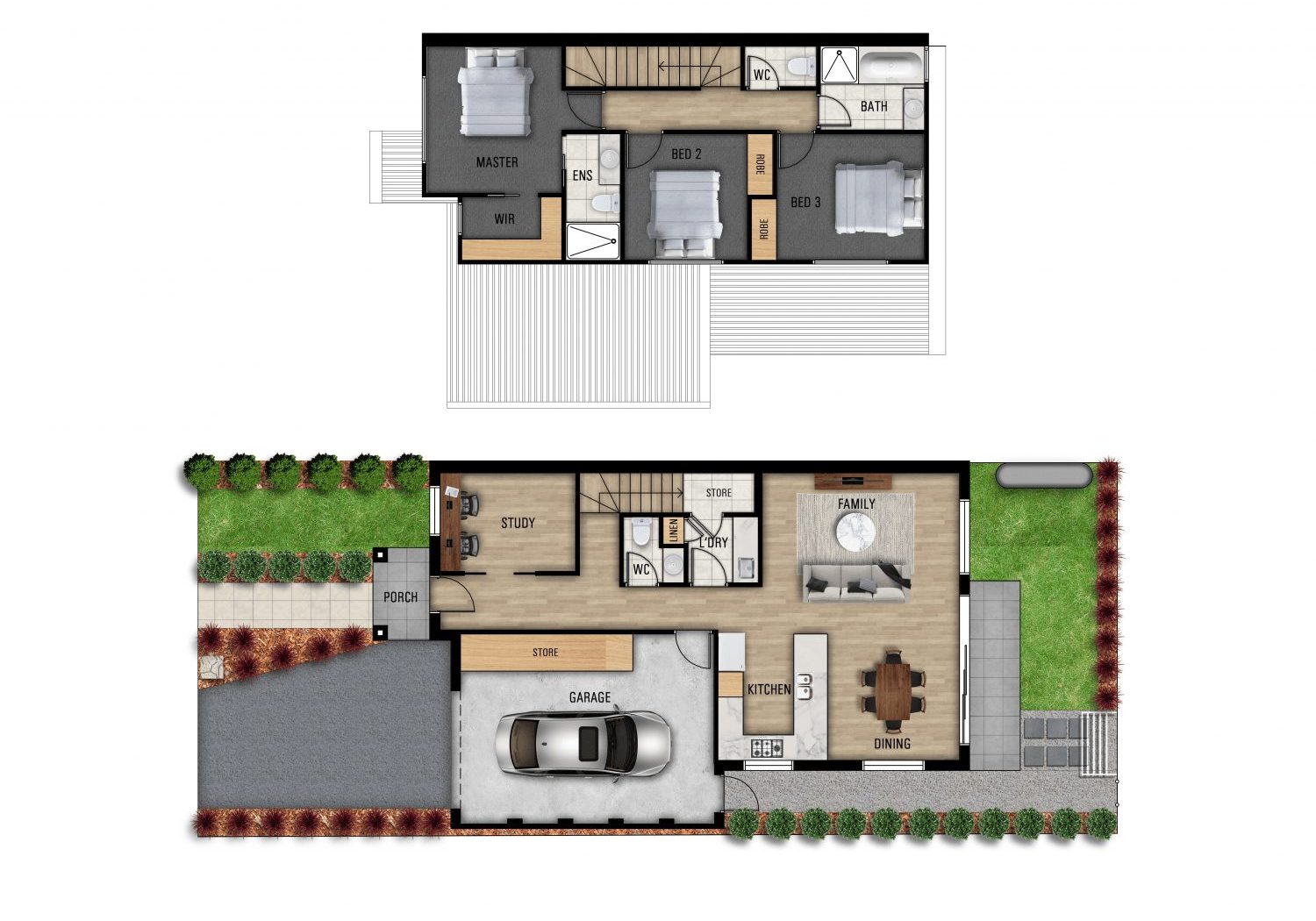 STUNNING 3D HOME FACADES BRISBANE
If you are looking for the right team of digital visualisation specialists, look no further than MEGACHEAP3D. We work closely with you every step of the way, from initial contact right through to project completion and delivery.
Call our dedicated team in Brisbane today and hear how we can package our 3D home facades to create cost effect rendering packages for any project big or small. Call us today on 1300 962 436
"*" indicates required fields