Exceptional 3D FLOOR PLANS for your sydney property
Utilising 3D floor plans Sydney is an excellent way to visualise your finished Sydney project; Home, Apartment, Office, Sporting Facility, Medical Suites, and the Retail Shopping Centre. Our Floor Plans are created in either 2D colour showcasing materials and textures, or 3D colour showcasing the materials, textures, and furnishings in natural 3D form.
MEGACHEAP3D's architectural Floor Plans are an essential way of presenting the property to the market or key stakeholders. We have the software, expertise, knowledge, and experience to bring any Plan or number of Plans to life in beautiful and accurate 2D or 3D floor plans.
With the Sydney property market booming, and housing prices increasing by 19% by the end of 2021, now is the time to build and sell. NSW Department of Planning is forecasting that from 132,800 to 171,200 new homes could be built over the next 5 years. As a real estate agent, this is huge potential.
Partner with a team of visualisation experts that can help you sell property off the plan.
If you are in Sydney and looking for a company to support your marketing needs with 3D Floor Plans, contact MEGACHEAP3Dtosday. We specialise in marketing floor plans for off-plan pre-sales.
THE BENEFITS OF 3D FLOOR PLANS
3D floor plans offer a versatile tool for enhancing existing designs. They provide an interactive way to experiment with colour themes and identify design flaws before the commencement of construction. These plans offer invaluable insights for optimising the use of space in both residential and commercial settings.
For real estate developers selling properties off the plan, 3D floor plans serve as a powerful sales instrument. They allow potential buyers to view the precise layout, as well as visualise design elements like colours, textures, and furniture placement. By doing so, agents can effectively present an appealing, furnished, and realistic living or business environment.
THE TOP ADVANTAGES OF 3D FLOOR PLANS
ACCURATE OVER PHOTOS
3D floor plans offer a level of credibility that photographs often lack. They provide an accurate depiction of available space, furniture placement options, and the overall flow of the interior, which can include colour schemes and textures. While property photographs can sometimes be misleading, floor plans drawn to scale are viewed as definitive and trustworthy.
VISUALISATION OF SPACE HELPS TO SELL A PROPERTY
Being able to visualise a property significantly improves the likelihood of generating interest from potential buyers. Real estate agents find it easier to sell properties off the plan when presented in 3D, as it helps buyers better understand how the space would fit their specific needs. 
For instance, a property with stairs may not be suitable for certain buyers, and if bedrooms are located at opposite ends, it may not be ideal for families with young children. Visualisation is crucial when purchasing a home or commercial space off the plan.
SIZE CAN BE DETERMINED EASILY
Having the property drawn to scale is particularly beneficial during the building or remodelling phase. Accurate, scaled floor plans enable optimal space utilisation and provide a clearer understanding of the property, thereby assisting buyers in making informed investment decisions. A well-drawn floor plan increases the likelihood of a prospective buyer choosing a property off the plan over one that only offers photographs.
FEATURES CAN BE SHOWCASED
3D floor plans also offer the advantage of highlighting specific features of the property. Not only do they showcase the interior layout and flow, but they can also display exterior elements like swimming pools and surrounding landscaping. This comprehensive view enables potential buyers to assess if the property meets their needs effectively.
Overall, 3D floor plans bring a host of advantages, making them an indispensable tool in real estate development, sales, and property management.
The biggest goal of a 3D floor plan is to get your potential buyers excited about the property that they are looking to purchase before seeing it in person. This offers a huge selling advantage as they are often already visualising themselves in the property.
They are also excellent in making older spaces look modern with new appliances and furniture. It helps the potential buyer to visualise themselves in the home or office space.
3D floor plans can be used by developers and real estate agents to sell or rent spaces off the plan.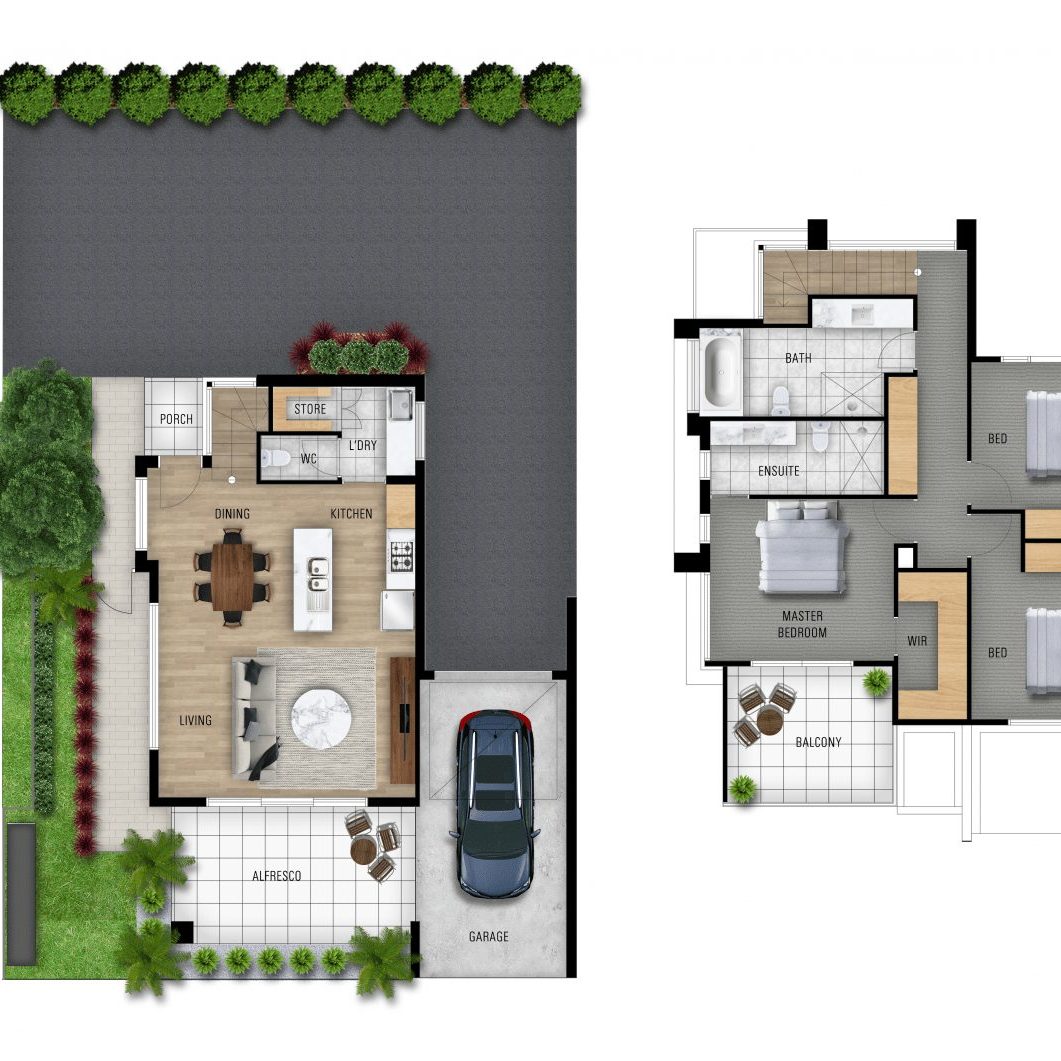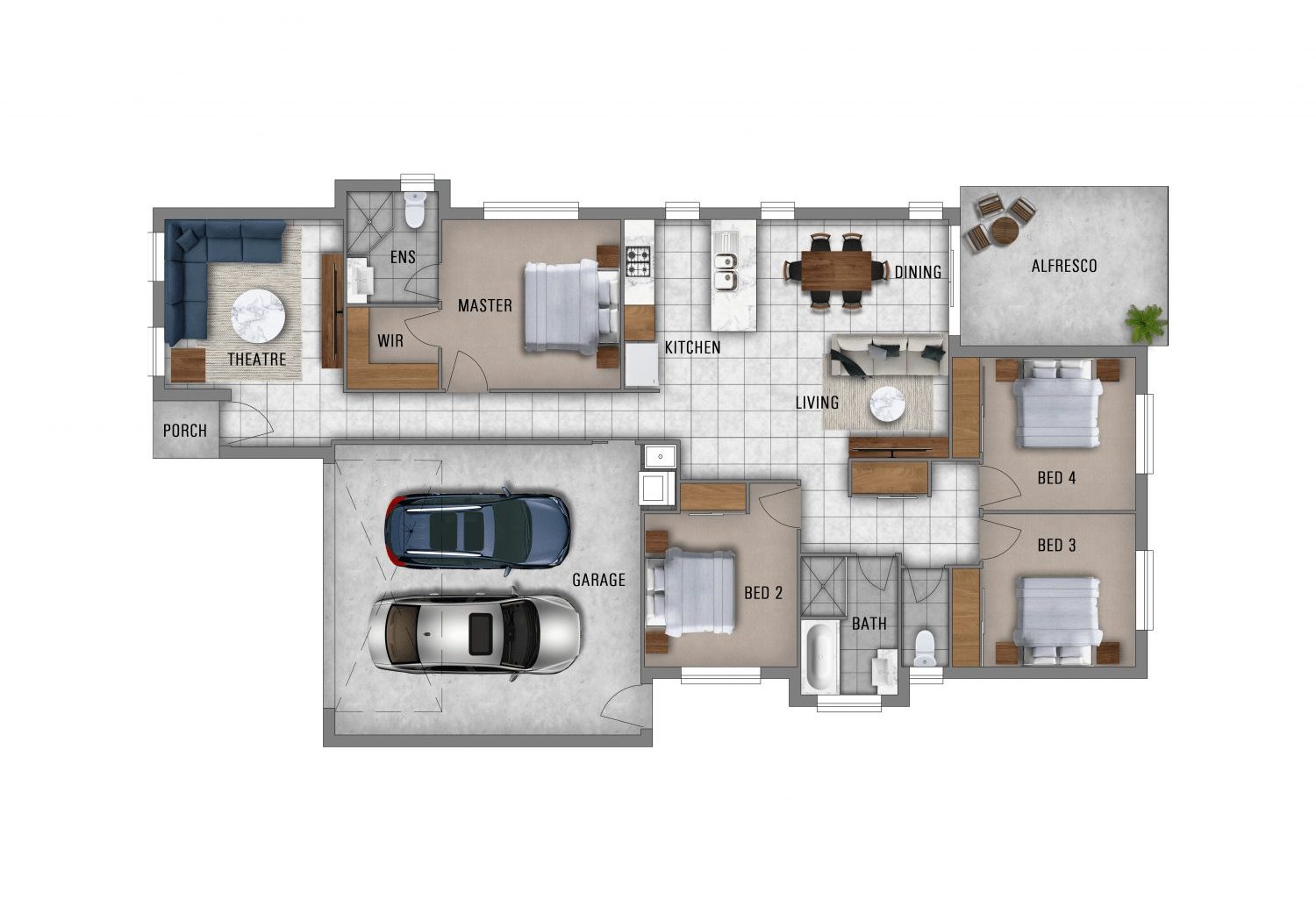 TOP 4 REASONS FOR USING A 3D FLOOR PLAN FOR MARKETING
Floor plans are an important element of off the plan sales for the Real Estate industry. Realistic 3D renders help real estate agents find buyers fast.
3D renderings are used to promote the property through signboards, brochures, websites and direct marketing campaigns whereas the 3D plans help the buyers/ tenants to visualise the property which helps them to make a decision to purchase or rent a property off the plan.
TOP 4 REASONS FOR USING A 3D FLOOR PLAN FOR MARKETING
NO PHOTOS
If you don't have photos of the property to show and potential buyers, you are relying on their imagination to picture the listing and the interior layout as if it were a finished product.
3D floor plans are the ideal solution for showing the potential buyer/tenant, enabling them to get a look and feel of the end product.
THE BENEFITS
They give the buyers/tenants a clear picture of the interior, including the overall layout, flow, colours, textures and even where furniture can be placed. When the plans are to scale it also shows how big the property will be and how the space can be utilised.
AFFORDABLE
We can create full colour floor plans that are attractive and easy to understand from your 2D plans. We can then apply the finer details such as wood flooring, bathroom tile texture and outdoor landscaping. After we have done this, we place the final plans on templates with the logos, measurements and keys.
An affordable and effective marketing solution to sell and rent property off the plans.
FAST TURN-AROUND
We work on a fast turn around here at Megacheap3D. We will have completed floor plans back to you in 4-6 days.
Call our dedicated 3D Floor Plan team today and hear how we can package our Floor Plans with 3D Rendering to create cost effect Real Estate Packages for any project big or small. Call us today on 1300 962 436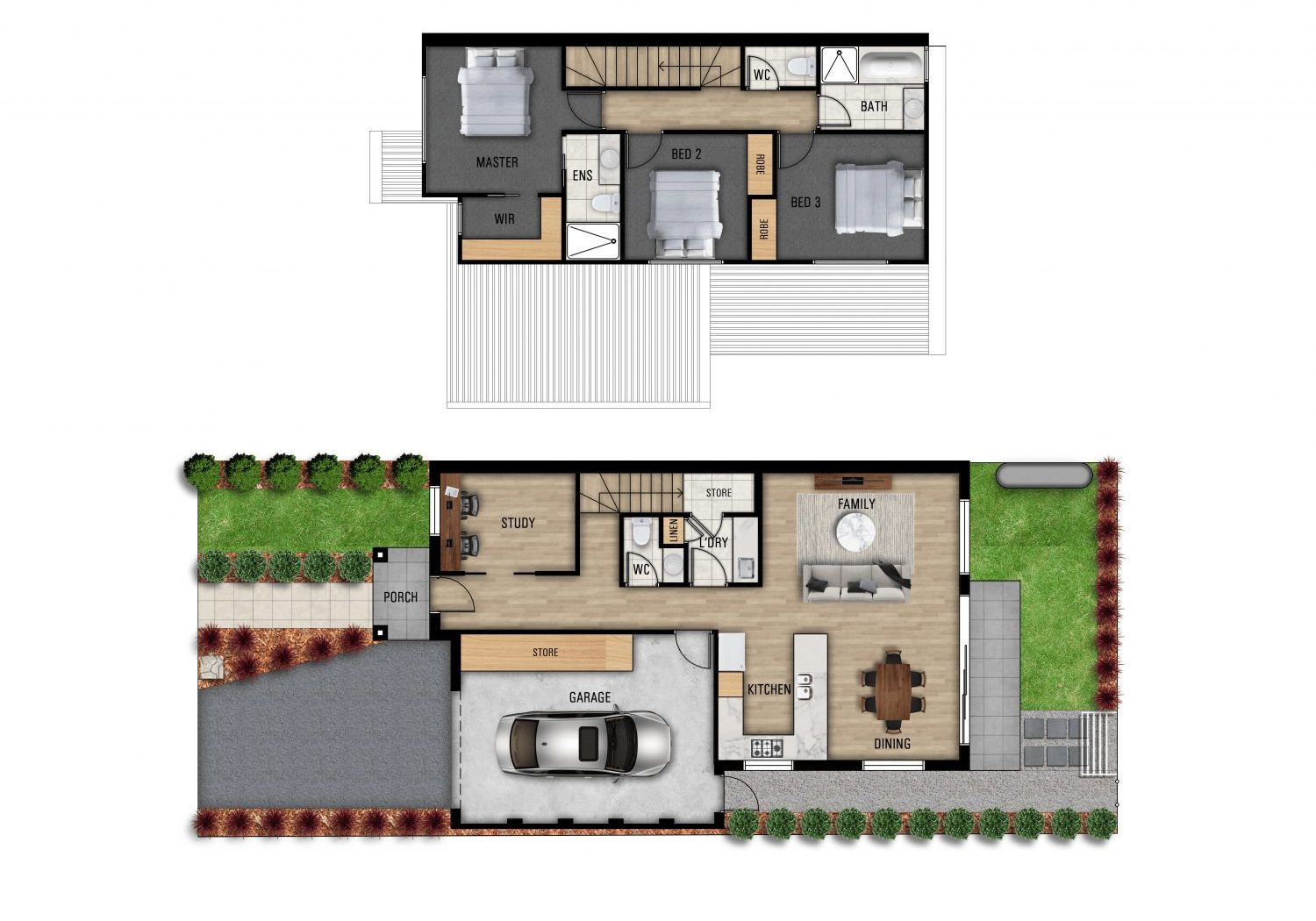 COST-EFFECTIVE 3D FLOOR PLANS SYDNEY
If you are looking for the right team of digital visualisation specialists, look no further than MEGACHEAP3D. We work closely with you every step of the way, from initial contact right through to project completion and delivery.
"*" indicates required fields
101, 6-8 Clarke Street, Crows Nest NSW 2065